Hello I am just looking variety of macrons fillings recipe. Can I add dry strawberry in fillings.
I am seeing people add variety of things in cream. Don't know they used essence or actual fruit. Could you please direct me ?
I use my own version of a cream cheese ganache to fill mine. You can use extracts, nuts, dry fruits, fruit puree, jams, buttercreams, etc. Whatever you use must be stable at room temperature, hence, no curds or whipped cream...neither fresh fruits unless you plan to consume them right away. Do not forget that you need to mature your macarons at least 24 hours for best flavor and mouthfeel.
Here a picture of some macarons I made last year. A lovely trio of macarons full of personality! Blackberry crumble, Tangerine Creamsicle and espresso. I use these instead of thank you notes! I flavored the fillings with tangerine zest, expresso powder and cocoa and blackberry puree.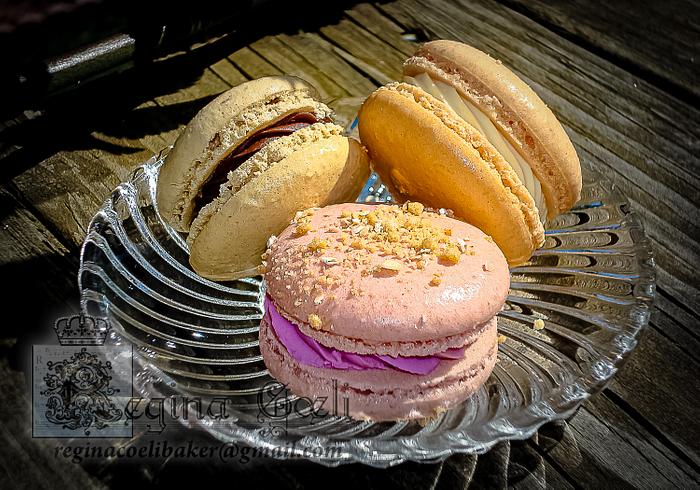 beautiful delicious looking cookies !! ReginaCoeliB
chocolate ganache is also nice.