Does anyone know how to make this cake? Was there a mold used for the different shapes? What gold was used to make it so light in color and not dark? What is making the textured appearance?
We were asked by our local kids theatre to make one for their play.
Thanks!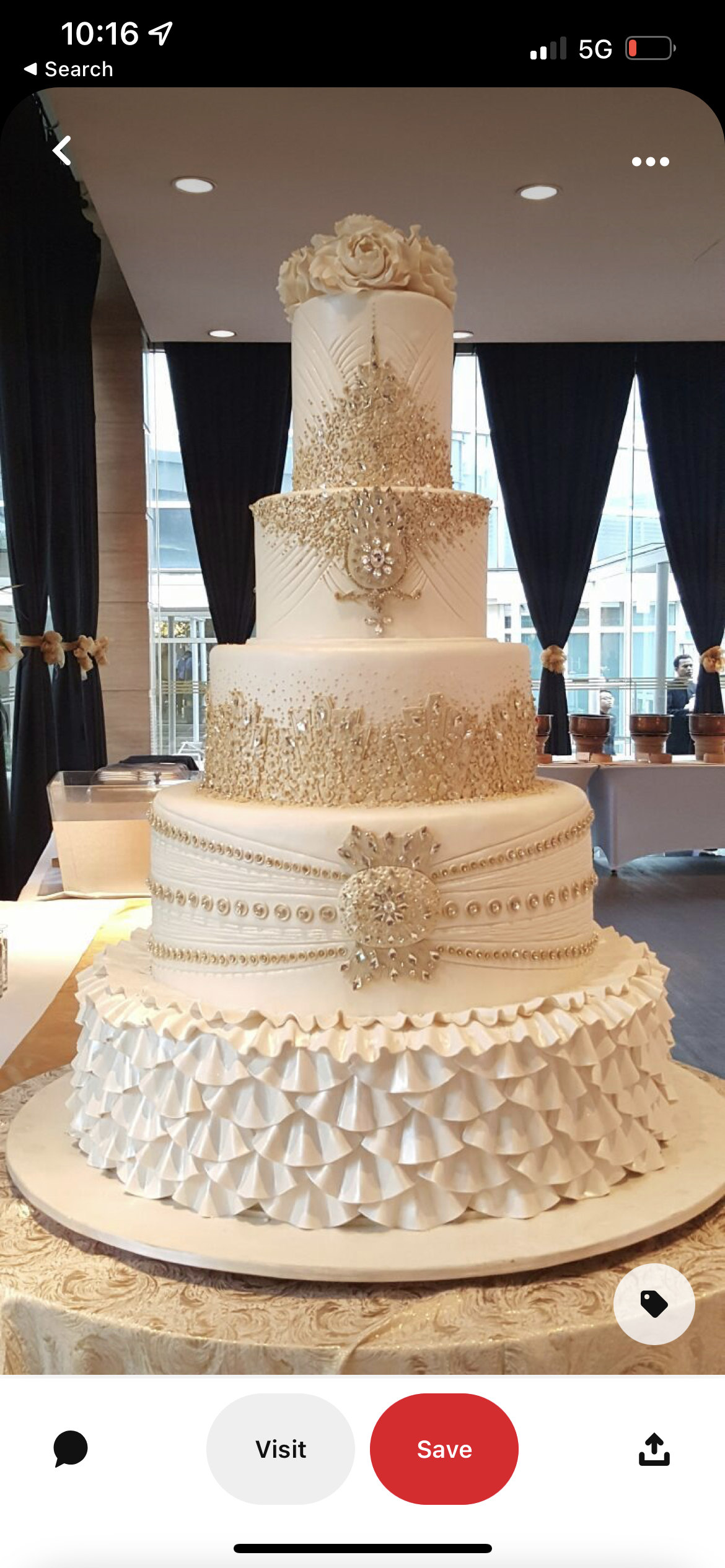 To me, it looks like a bunch of border silicone molds and also a lot of free hand sculpting. The gold looks like dry brushed gold dust or a simple one coat of gold paint on a white fondant. That is a massive cake with a lot of work involved...Creating a replica will be expensive and time consuming. I'll do something equally eye catching but simpler to please the kiddos! Good luck!
ReginaCoeliB is right! That's a very expensive time consuming cake. very pretty.
art deco fondant cutters and fondant ruffle molds will get you some pretty fake cakes for your play.