Can anyone tell me how to make the decorations on the top and bottom tier and how to keep the lines straight?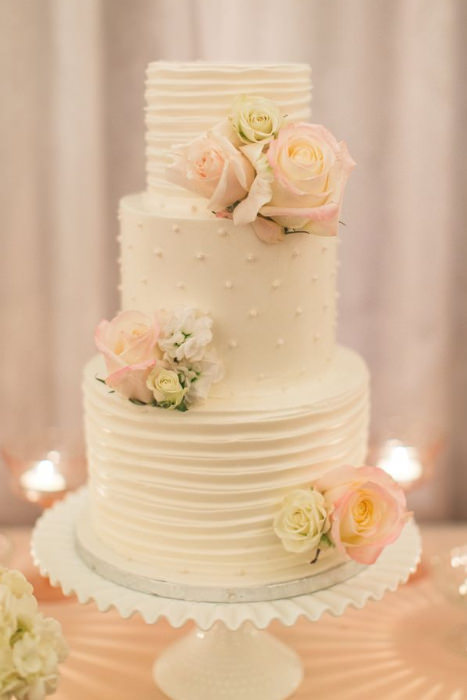 You apply a thick amount of icing and then with a small offset spatula you run it vertically with the tip of it all around. Put your cake on a turntable to help with the straight lines. You keep your hand steady against the cake and turn the turntable all around.
Do a search for Horizontal Buttercream Stripes. There are several posts providing this information.
Whoops, sorry reading my previous post it does seem abrupt and I didn't mean it that way.
Not sure if perhaps you need some help with the search function? There are several posts with excellent tips on how to achieve this look. Thought you would be better off reading all the tips here.
I posted this on a duplicate thread, but here's a video link:
Start at about 1:48 to see the horizontal stripes one.
Thanks everyone - my mind couldnt come up. with a searçh word,,. Lol.