Random question - I have always used the thick plastic cake dowels (wilton) for cakes and tend to have about 4/5 per tier for large tiers. I've never thought much about the number of servings you loose for these because, well, it isn't much in the great scheme of things! But, I'm looking at swapping to bubble tea straws (they look sooooooo much quicker/easier to cut!) but, I gather that you need a lot more of them? I saw one image which had about 20 dowels under a 10" cake! So, my question, is kindof in 2 parts...

- How many bubble tea straws would you use for say a 4-tier 6/8/10/12" round?
- Would you count every 2 straws or so as a lost serving when calculating your servings?
It seems great to keep it stable by having a lot of straws, but if you are losing half the cake then you will have an unhappy bride...
Many thanks from the UK!
x
if i had to use the straws -- on the big bottom tiers i would use three in the same spot where i would have used one of the 3/4" hollow plastic dowels -- so the cake displacement would be the same huh -- or maybe a bit more -- it's the wide base of the plastic hollow dowel that attracts me --
and to support the 6" cake, i'd use skinny drinking straws with bamboo skewers slid inside -- i use different sizes in the same tier cake -- just for me, i couldn't sleep at night if i used all straws for the larger cakes -- i'm just happy to have choices besides just the wooden dowel ;)
i plan my tier cake servings to be above the count by 10-15% or so anyhow -- so it's worked for me that way -- i err on the side of extra servings -- so they can drop a few servings or miscut them without either of us having a cow

.....20 dowels under a 10" cake!!!!!!!???!!!!???.......
What an *over kill* ! There would be no cake left to serve :(
Straws (tubes) are one of - if not THE strongest support that cake be used.
in you 6/8/10/12 cake I'd use 3 (placed in a triangle pattern) to hold up the 6" tier; and 3 in the 10"er with 5 in the 12".
I would figure only 2 lost servings for the whole cake. You will be loosing 'much' less cake compared to using those hollow plastic Wilton pillar/dowels.

Thanks for the thoughts, both. I did think 20 was a bit overkill ;-) I'll also have a look into alternative chopping methods (k8memphis - those look awesome!!). The tubes I use are great but I have found that cutting them to exactly the same length (and getting the angle correct) is a nightmare. I contemplated using my other half's circular saw but he thought that was also overkill! Maybe I'll do a test cake using straws and drive like an idiot with it in the back...see how it holds up to put my mind at rest! x

I love your thinking - drive like an idiot with it to test out the support! LOL

I use bubble tea straws for supports and have never had an issue, they are very strong and easy to remove too!
I would use roughly the same as what kakeladi said. 20 is complete overkill!
Bubble tea straws are just as strong as any other hollow cylinder and they're superior to solid columns [wooden or plastic thin dowels].
20 straws is overkill and will do damage by degrading the integrity of the cake. Making a cake swiss cheese will cause it to fall apart from within.
The rule of thumb is 1 large bore straw for every 2" being supported, so 3 straws support a 6", 4 straws support an 8", 5 support a 10", 6 support a 12", and so on.
I don't worry about any decrease in servings. It's so negligible that there's no way to add just a few servings to any cake easily. No one suffers if their piece is 2% smaller..........

I cut my straws using a cigar cutter. Works extremely well.
http://www.ebay.com/itm/CREDO-Cigar-Cutter-Compact-Scissor-54-ring-NEW-Red-/141426703795?pt=LH_DefaultDomain_0&hash=item20edb03db3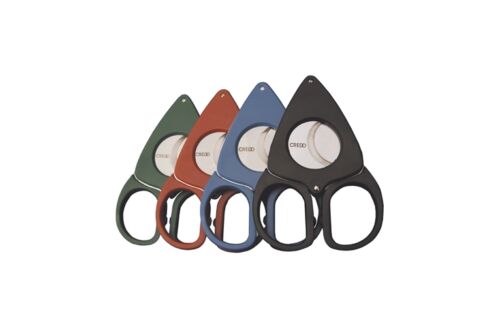 cigar cutter? WHAT AN INSPIRED IDEA!!!
i use the bubble tea straws too, much easier than cutting timber ones. i have also thought about the loss in serves. I put about 7 in a 10", 5 in an 8" and 3 in a 6". So i allow a loss of about 6 serves.
cigar cutter!! NEVER would have thought of that!