I made this cake for a customer for a baby shower. To feed 35 people. 2 layer WASC cake, no filling, Dream Whip buttercream. Used a 12 inch round and two 5 inch rounds. I was asked to do it 6 days before it was due. I live in a semi-rural area. Very curious to know what you would all charge for it . . .

PS - I did have a few little 'snags'on the shell piping on the sides as I realized slightly too late the icing bag was getting too warm. . . Also my first time doing basket weave.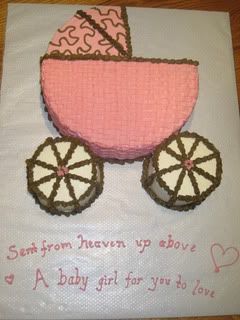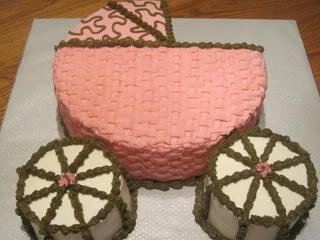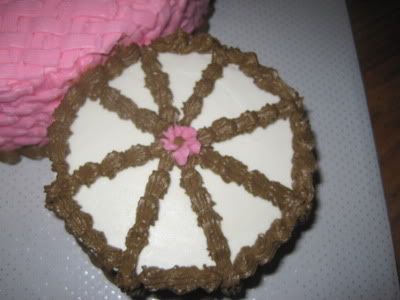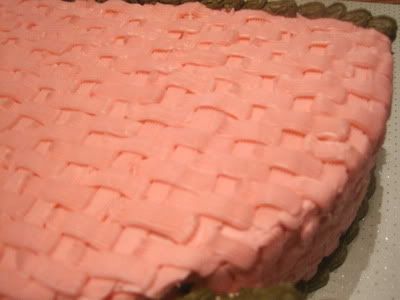 Nice cake
Nice badket weave , whats icing recip have u used
Sorry forgot to say I would charge around 116 dollar
You have some great patience for all that piping so I applaud you for that. I do have to say though that our grocery stores around here do a very similiar cake, that depending on the size is from $25-$45 dollars.
it depends on time, area in which you live and ingredients. As it is a basic buttercream, no torting, to feed 35, I would charge $65-70. If there were gum paste and fondant involved, I would be charging more.
Guessing from the pic each cake is at least 3 to 4" tall so it would serve far more than 35! Even if it is only 2" ea 5" serves 8-10 and the 12" about 25 so that is closer to 45 servings so would suggest pricing it around $100-$135.
Yes, to the previous poster, it ended up being able to feed way more than I planned - my fault so I can't charge for that. But I ended up charging her $70. I am really bad at my batter/servings etc. and always tend to have lots extra and the cake serving more than I planned . . .