I have a bride who is looking for a clear acrylic box to use as her cake stand! She has a picture of what she is looking for I will try and load it on here. We are having some major issues and was wondering if anyone knows where to get one or have bought one before? It is not letting me post a pic. But basically it is a 20"x20"x4" clear box that you are able to put lights in or beads or flowers. If anyone could help I would truly appreciate it!
Thanks![/img]
I have these types of boxes. They are custom made. Here's the contact info:

Judy Kim
Miami, FL
T: 786.953.5848
[email protected]
www.eventluxe.com
You can get the same type of effect by using glass blocks from the hardware store....just another option.
I have these amazing boxes my brother gave me, some store was throwing them out. He works at a local mall

Maybe you ask around. These were used as decorations during Xmas times as gifts I believe. Those aren't my cakes BTW I just let a family member borrow my cases.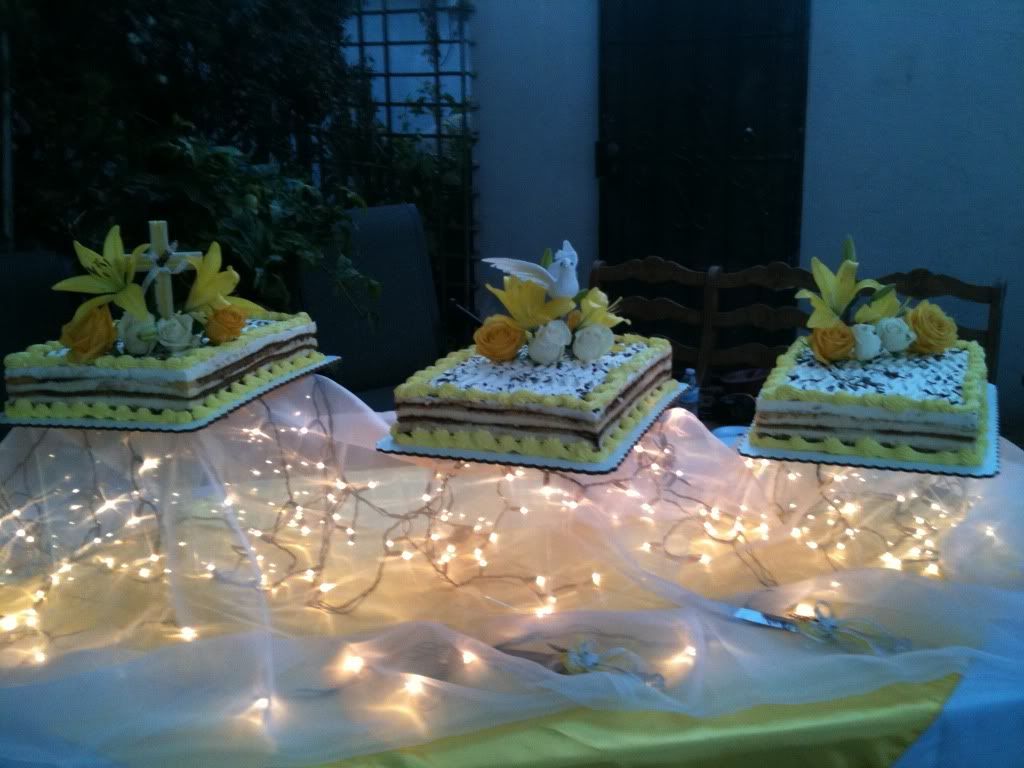 Thank you so much for the advice and info I really appreciate it! You guy are awesome!