Hello,

I have been trying to find a way to paint my cakes and have hit some road blocks. What do ya'll use besides dyed fondant? I have an airbrush, but for whatever reason, it never seems to completely dry. I have used the wilton fondant dye as paint on eyes and such when I'm desperate. I recently bought both petal dust and luster dust and added it to a little vodka, but the color is extremely light on both types when put on fondant? Am I missing something?
Mix some of your darker dusts with your main colours - that will help
Use gel food colorings and mix with vodka or lemon extract. You can treat them like you would if you were painting with acrylics & water making them as thin or full color as you want.
I have hand painted a few cakes and have no problem. I use either the gel colours or food colouring, put the colours I need in a small paint/pallet holder and put vodka in the middle - I add the vodka to each colour and make it as light or dark as required - you just use your colour like normal paints, are you trying to paint a picture or a whole cake??

Here are some I have hand painted


http://cakecentral.com//gallery/1791489
http://cakecentral.com//gallery/1569597

Good luck
I have a couple of cakes on my pics that I painted, I mainly use food colour dust (various types) mixed with a small amount of vodka or melted cocoa butter depending on the type of effect I want, also use food colour pens.HTH


http://cakecentral.com//gallery/1871054
http://cakecentral.com//gallery/1986496
I bought some gel coloring last night which I'm going to give a try. I am asking kinds in general because it doesn't seem to matter if im airburshing the entire cake or just trying to paint some accents t jsut never seems to dry completely.
Just a note on using the luster dusts for painting. I had the same problem with them being really light--apparently I just wasn't using enough dust to alcohol. It takes a lot more than you think it should. It should feel thicker when you mix it. The russian cake in my pics took, I think 3 of the small containers to do the gold on it.
Make sure you use an eyedropper for your vodka. I can't count the number of times I thought "Well... I'll just pour a few drops in....." only to shake or splash and have WAY too much! lol

I just use the Americolor/Vodka route too. I love painting on cakes, it's my favorite way to decorate!!

Some of my hand painted cakes: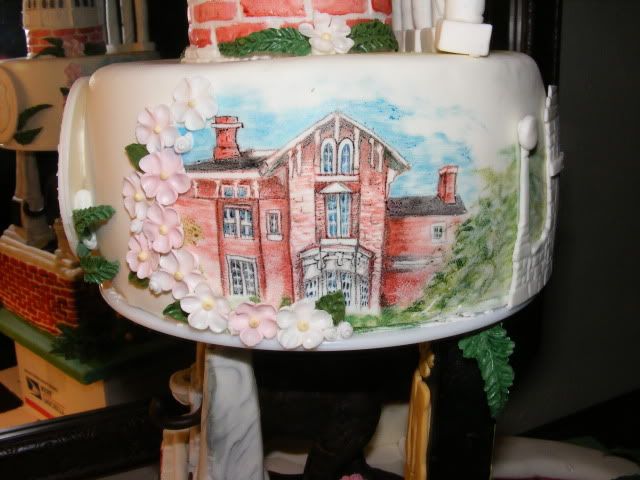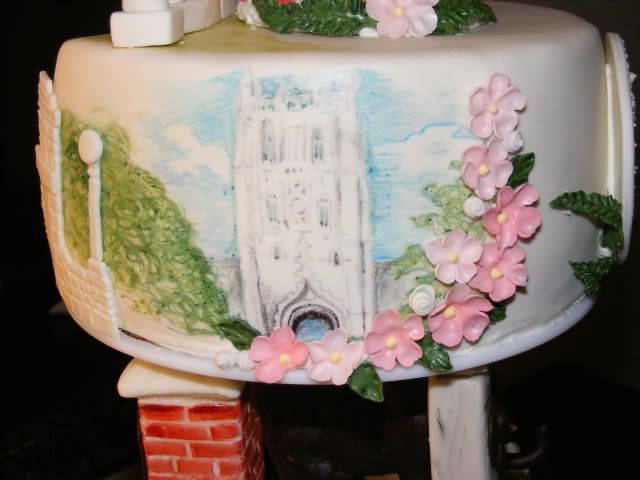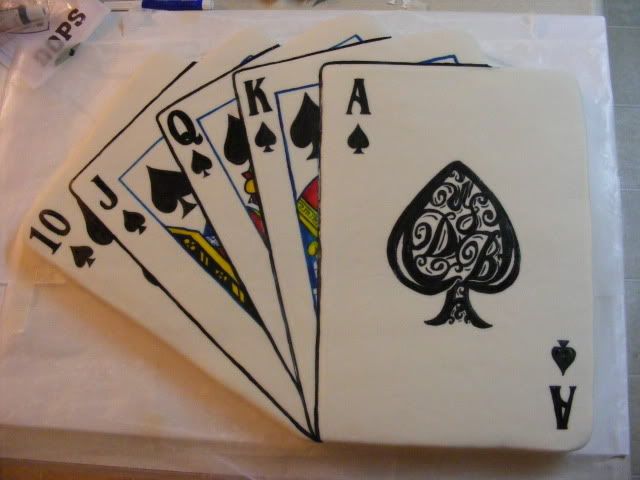 This cookie was done with food markers on fondant: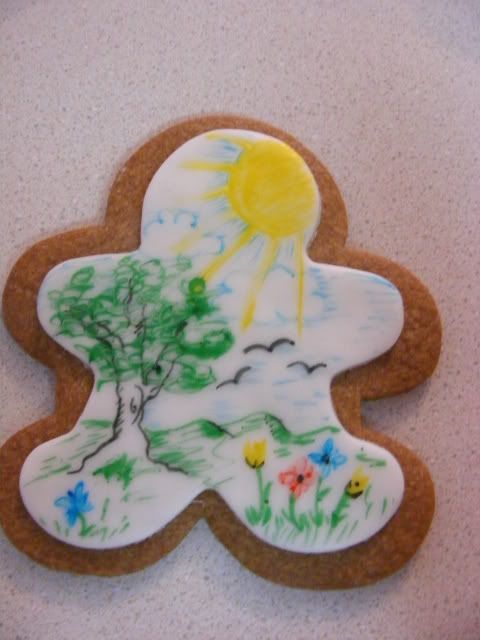 i use powdered food coloring and lemon extract.
What effect are you trying to get? Are you trying to shade your cakes or completely paint them over? I use an airbrush on my cakes for shading and dimension. I use it to "antique" my books/pages. I use "cake paint" make specificially for my cake airbrush. Maybe the paint your are using is too water based. My cakes come out great...I use black, purples and pearl luminous mostly. Go on ebay and search "cake paint"...Americolour is the supplier I buy my stuff from. The airbrush is only $60.