I was'nt able to upload him in time for Thanksgiving but here he is, better late then never.
His body and legs are cake, his head is RKT and his arms are mmf.
I hand painted him to give him that rustic look. He was so much fun and because I was making him for myself it was'nt stressful and I actually enjoyed doing it.
Thanks and Happy Holidays!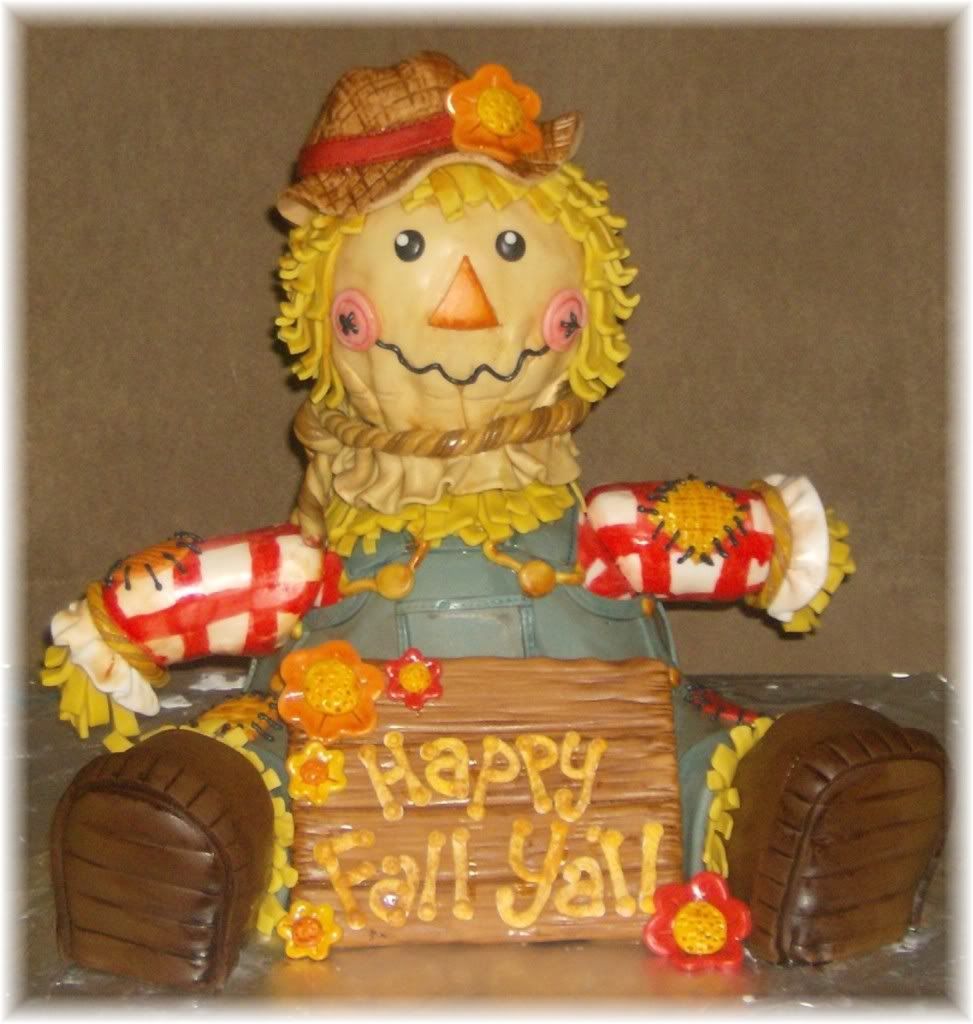 how cute. That took a lot of work. Very nice.
He is CUTE!!!! Good job. I love him. Was he hard to make?
That is so good. Maybe by next Thanksgiving I might be able to do something like that, but doubt I will ever be that good.
What type of cake did you use?
Too cute! You did a fabulous job!!
Excellent work! The hand painting really sets it off! I wish I was brave enough to try!
That looks amazing! You did a great job! I wanted to try my hand at one of these this year, but had to limit the amount of cakes I made and didn't have enough time to even try this one.
Wow! that is fantastic and so cute! You have done a brilliant job. Well Done.
wow that is truly amazing. What gives it that beautiful sheen? It almost looks like porcelain!
Thank you!!!
I used my regular chocolate cake for his body and vanilla for his legs. I baked his body in the wondermold pan and carved it down a bit.
I painted him with vodka and food coloring so I think that's why he is shiny, but I'm not sure.