This is basically the first cake that I've made outside of class. It was for my little sister in law's birthday party. We made each girl out of fondant with their favorite color swimsuit. They each have a towel outside the pool. And their little puppy is watching from the shade umbrella.

Hannah (10) also helped me with almost everything on the cake. I don't think it's too bad for a beginner?

I used two pictures found on here for inspiration. (I forget the names though, sorry!) I just changed the pool type to a blue blob, since that's what they have at their house.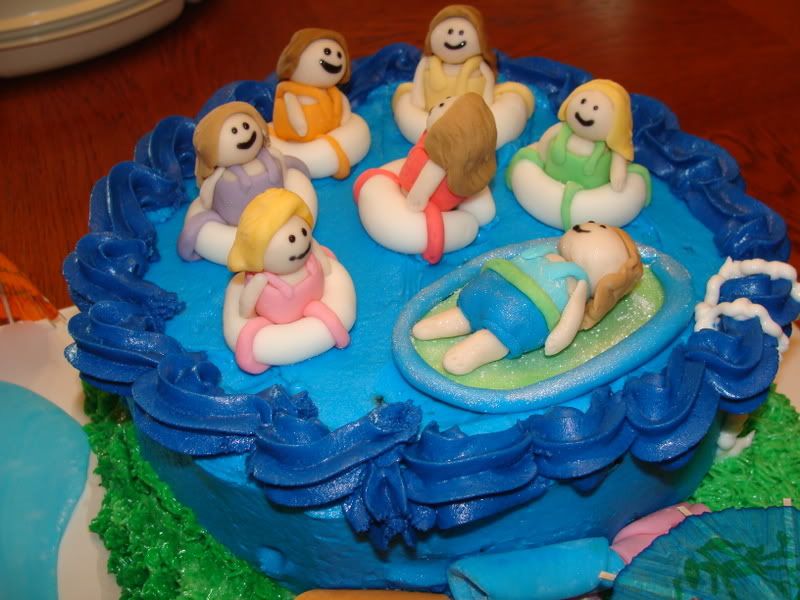 [/img]
ah so cute. love the little people.
that is so cute. for your first cake, it's awesome. already better than my fifth cake which was like a month ago hehe.

great job!
You did a great job! What a fun cake!! It is great that your little sister in law was able to help! My daughter took all the Wilton courses with me and loved it (she was 8 then, now is 10). Keep training her! She will be a great assett!!!
awesome cake!! you should be very proud.
Very cute. You guys did a great job.