I am so thrilled with this I had to share. I took it to my kids preschool this morning for the annual picnic and it was a huge hit! Makes me wish I had business cards. Anyway, it's my first stacked cake, first FBCT, and these are the first 3D figures I've made that got to grace a cake.

The preschool director took the kids, books, and stars off the cake and saved them so they can put them on the preschool graduation cake. ha ha Guess that's a good sign.

Several people asked me what I would charge for it. I've never charged for a cake so I didn't have an answer. I don't even know how many it would feed. I would like some feedback from some of you though since I think I'll hear this question from them at the graduation.

It was 2-12" layers and 2-8" layers.

How cute! I would never know it was your first anything, looks like you've been doing it forever.
Sorry I can't help with servings or pricing, I've never sold a cake. But yeah, I'd definately say you will probably be getting those questions asked with that fantastic cake.......so hopefully someone will jump in and give you some suggestions.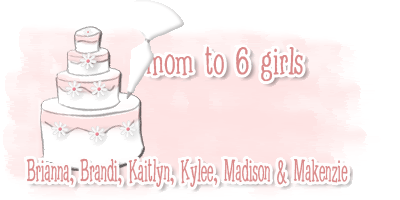 Your cake is really cute, great looking 1st stacked cake. For pricing I start at $3 per slice, then extra for decorations. If you go to the Wilton site, they have a chart so you can see how many your cake will feed.
Well done Shill! What a cute and original cake. Your figurines are just darling.
Wow! You done a GREAT job!
Looks fantastic, you did a great job!!
Very cute! Great job. I would never be able to tell it's your first one.