Hi,
is is there any advice and help anyone can give to me please.
I have tried to find tutorials on line but have failed.
I have a wedding cake book in next year, so plenty of time to practise.
I have to make a cascade of flowers from a teapot into a saucer,
what would be the best way to construct this and attach it so that its stable and does not collapse on me!
Many thanks in advance!
oooh too cool! coming out of the spout perchance? i'd use fishing string -- that clear stuff -- or coming out of the lid? just the regular way -- you can stick them into the cake or wire them all together and stick that in where it will balance for you -- you'd want whatever actually enters the cake to be slid into a straw and glued in with chocolate or something sturdy so no wire-y things touch the food kwim
like this?
o
Or like this?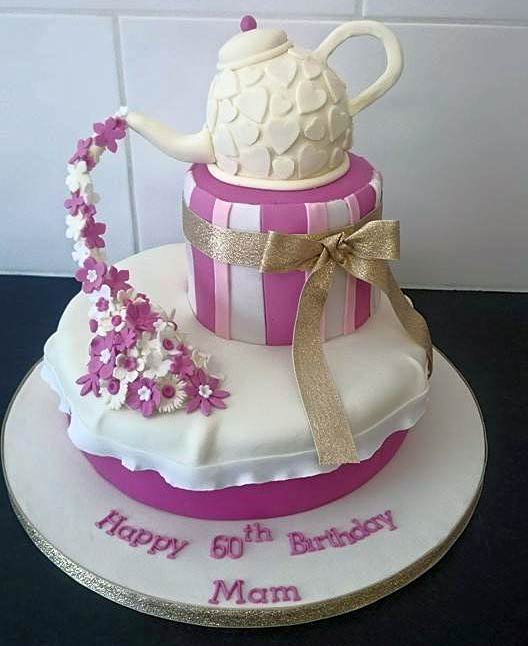 This too may help....not a teapot but same concept??