Hi,
I'm planning on making a cake similar to the one attached below. I have it mostly figured out, but trying to figure out how to make the shelves. It looks like it might be chocolate rectangles with raised edges, or are they just flat rectangles of chocolate/brown fondant? What do you think? Any other ideas how to do it?
Thanks in advance!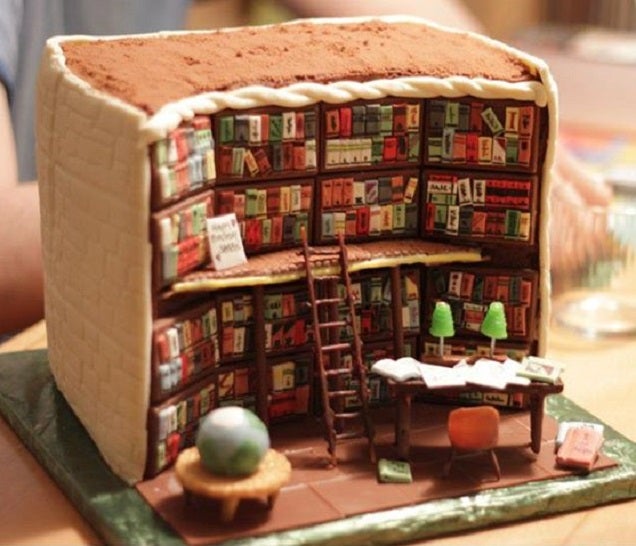 Ah, the library cake... my librarian friend had about ninety people send this picture to him, haha!
If I was going to do that, I'd make strips of white fondant, then press lines into them, then paint them all different colors for the books. Then I'd take a pizza cutter and cut the strips into sections, stick each section to a rectangle that was larger than the book section, and either pipe the edgs around it or use a strip of fondant or candy clay for the edges. I'd be tempted to just stick the books on the top of the brown section and leave it at that, but it does look like they're kind of sitting in a tray for each section, so the sides would give it more dimension. Not difficult, just very tedious work.

Haha I'm making this cake for someone who loves books. So smart to pipe the edges of the shelves-why didn't I think of that?! ;) I'll see what it looks like with the edge and without, and see if it's worth the extra effort. Thanks so much!