Hello!
I have been asked to make pink flamingo cupcake toppers for an upcoming order, but I cant think or a way of doing them and I cant find anything Im too excited about online to try to recreate. Has anybody made any or have any ideas?
Thank you!!
Are you wanting to make them out of fondant or just make the round paper cutouts that stick to a toothpick and are inserted in the cupcake?
I would like to make them out of fondant. I just found one online where somebody used a flamingo cookie cutter and it looks cute, but the cutter is 4" tall and Im not sure if that too high to put on a cupckcake! Im not sure what size cutter this person used. Im assuming 4" because I couldnt find anything smaller.
Not edible, but so very cute....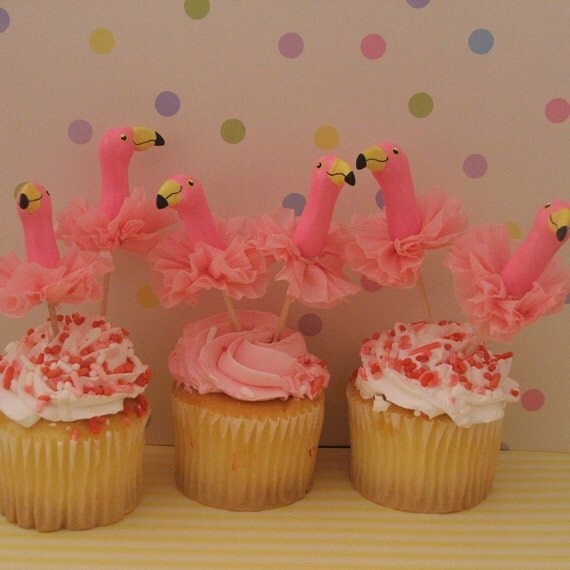 just google it and will come an ideas rain http://www.google.com/search?q=flamingo+cupcakes&hl=en&prmd=imvns&source=lnms&tbm=isch&sa=X&ei=wpWSUOaoJaa-igLrpYCoCw&sqi=2&ved=0CAcQ_AUoAQ&biw=1280&bih=699 hope that help
Ive been googling it for a few week. I just havent come up with anything Im in love with. Thank you for the suggestions!