Client requested cupcakes with pink ladybugs on top. My hubby wasn't sure what they were until I told him, but I thought they were pretty obvious.. what do you think?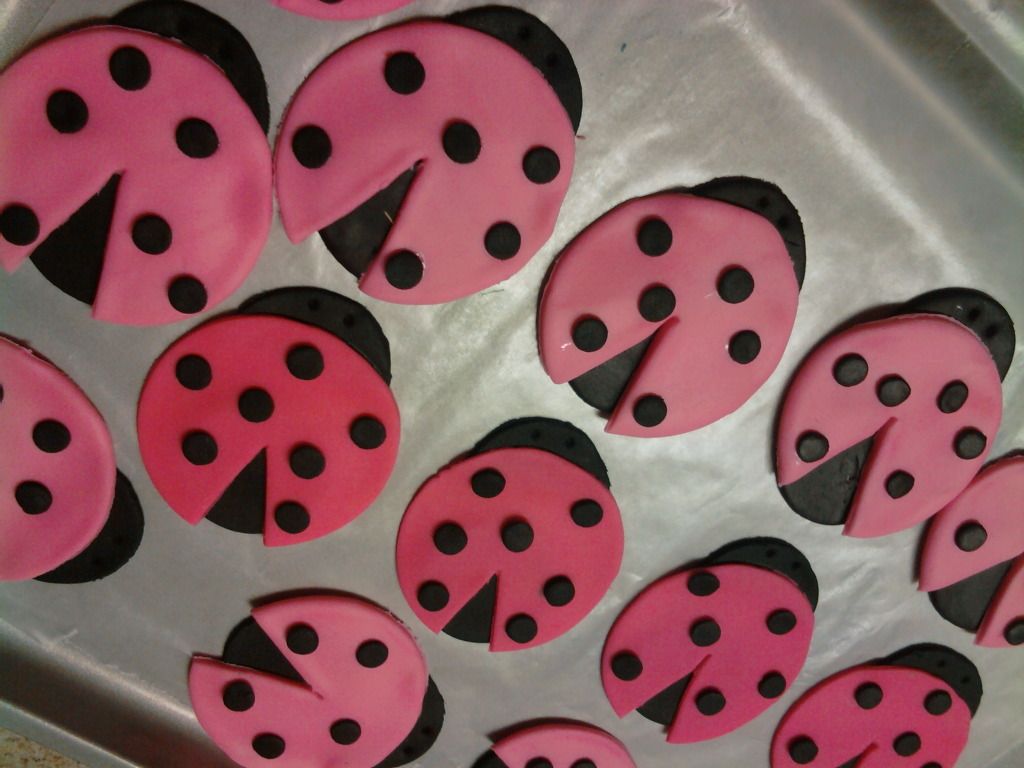 I think it's obvious..but then again I read lady bug in the title so now I wonder if you'd just asked "what are these?". When in doubt! Add googley eyes vs the indents for eyes, might make it even more obvious for anyone who needs a second to think.
I showed your picture to my husband (without showing him the title) and he knew right away what they were. I agree with the PP to add little eyes, this will give them a little more character
(not that they don't have that already!)
Maybe add two little antennas to it to, to make it look more like a ladybug.
Hi

I think they look ok. I know what they are, but agree with the comments about eyes. I have done some ladybird cupcakes, pics are in my album if they help.

Rach
Ok added some pearl dragee eyes - better?