I'm making this cake: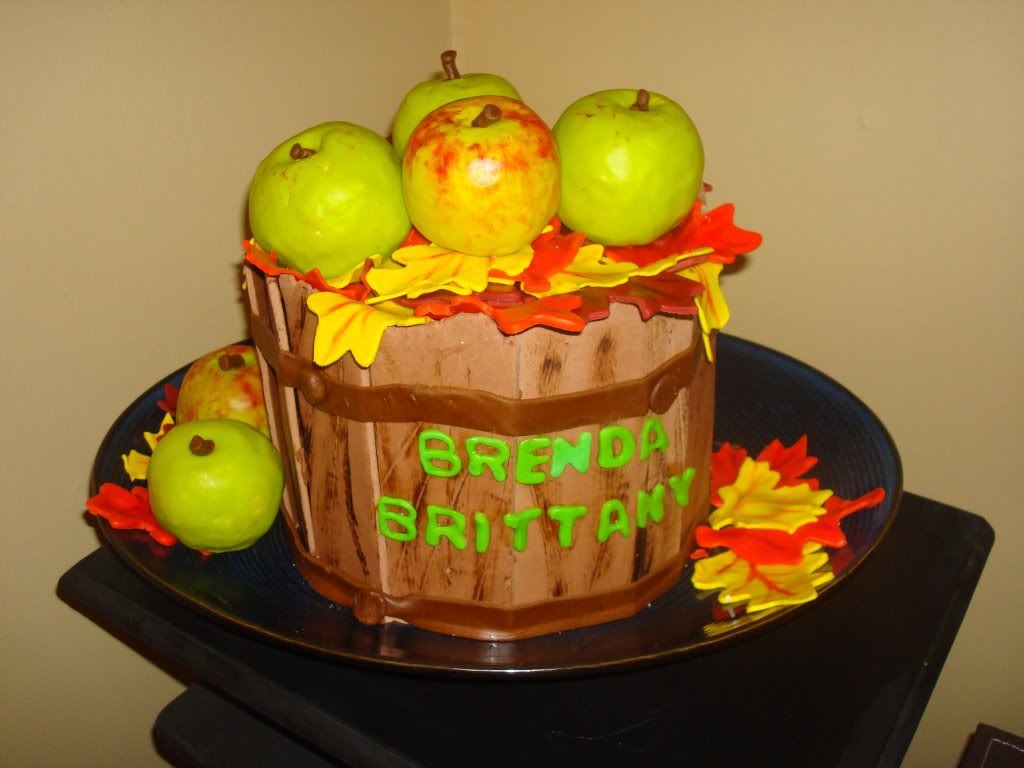 I made it one other time, and had no problems with the fondant boards on the barrel. I made them a few days ahead of time and they set up and were nice and stiff when I needed them for the cake.

The cake I'm making now needs to be done at noon on Wednesday (24 hours from now). I made the boards on Sunday. They still aren't stiff. I have them sitting in a room with a dehumidifier, but it really doesn't seem to be helping.

Should they have set by now?

If I start a new batch this afternoon, do you think there is any chance they will be dry in time?

Any ideas?
Hmm, i don't know if they really have to be hard for that, but you could try doing a 50/50 gp/fondant mixure and let them harden a lil before you use them. I would think that would be fine.

Good luck!

karen
You can glue them to the cake with out them having to be hard.

Did you use just straight fondant? If so, in the future I'd mix it with a little gumpaste, gum tex, tylose, gum trag or cmc.
Do you have any dessicant packets like what they put in shoes boxes? If so, put one or two of those on top of the board and cover it with a cardboard box. It should help it dry out. I did this recently with a gumpaste chalice which was refusing to dry in the persistently rainy weather we've had in Cleveland lately, and it worked like a charm.
Texas Sugar: Won't they roll off? The vertical position makes me a little nervous. Yes, I did make them of straight fondant. Shoulda used gumpaste!

aprilismaius: I did find a few of those packets laying around. I'm giving it a try. Thanks for the idea!