Hi Everyone, This is going to sound like a really dumb question but I'm just hoping someone can tell me how to do it so it will work. I hate to just assume how I think it's done since I won't be seeing the inside of the cake to know how it will turn out. I have a customer who would like a candy corn cake. The neat thing is she would like it to be colored like candy corn when they cut into it. Can someone please share with me how to get my batter PERFECTLY colored for this effect? Thank you so very much cake brother and sisters.
Well, nothing ever really comes out perfect, but to get a candy corn color, I'd bake 3 layers: one yellow, one orange, and one white. I'd put a thin layer of yellow on the bottom, an orange layer in the center (probably 2-3X the height of the yellow), and a thin layer of white on top.

I'd start with white cake and use food colors to get the yellow & the orange.

You can do it all in one pan, but you get rings of color that way and depending on how the cake is cut, some people may only get one color.

You put in the white, then a large dollop of orange in the center of the white, then a dollop of yellow in the center of the orange.

Rae
I think if you use candy color which is oil based you will get better color.
I use Americolor or Betty Crocker GEL colors and get great results: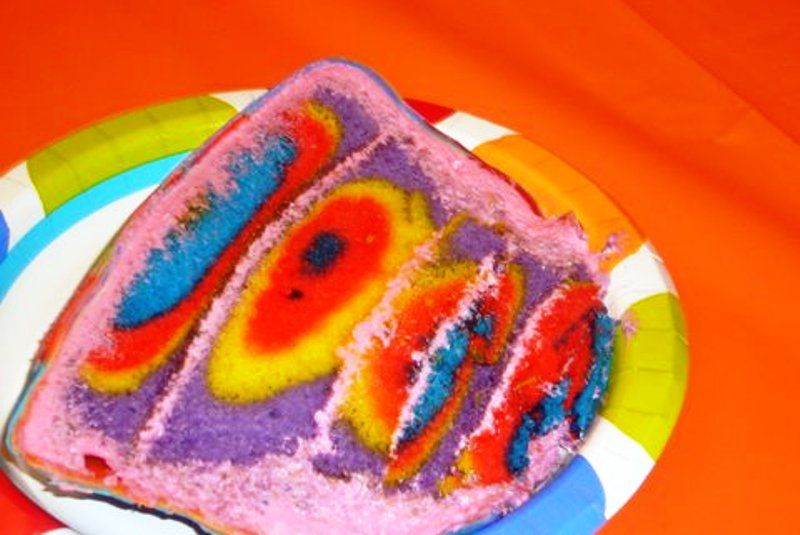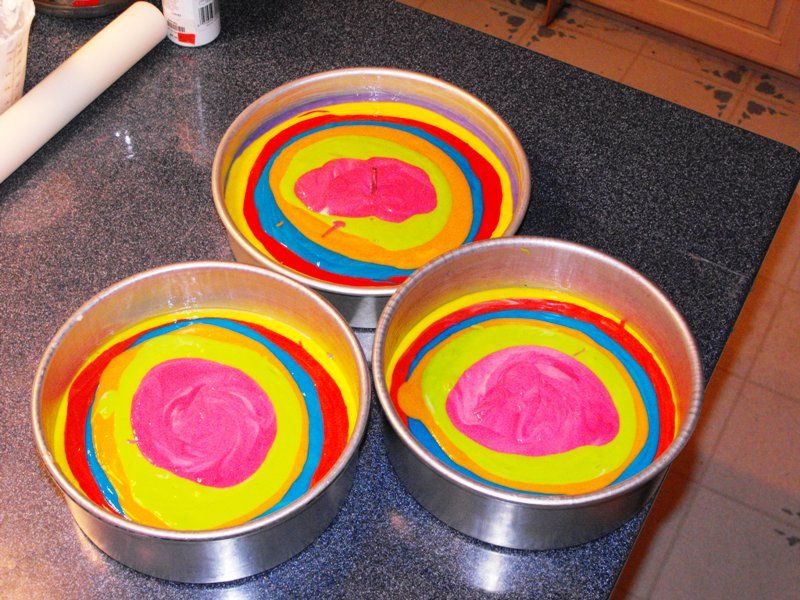 Rae
Those gel colors look great in your batter. Wonder if the candy colors that are oil based work best in sugar cookies.