I'm baking a UFO cake for my dad who loves all types of alien movies. I'm so excited because he's going to LOVE it.

I plan to make a double layer 9 inch and carve it. I would use the wilton ball pan but it's way too small.

The more I think about it, the more I realize I have no idea how to do this. The bottom layer will be wide up top and narrow on the bottom. How will I keep the layers glued (plan to fill with either rasberry recipe from here or reg bc)?

As for the carving, do I carve each layer then fill or fill and carve the glued layers?

I planned to use bc and then MMF. I read some old posts on here and am wondering if MMF is a good idea since it can droop. And if I do use MMF, how??? Do I cover the top layer and then the bottom layer seperately or do I cover it all at once?

I'm seriously feeling overwhelmed now. I'm excited but I realize I have no idea what I'm doing.




Here are some CC examples (hope it's ok to post these)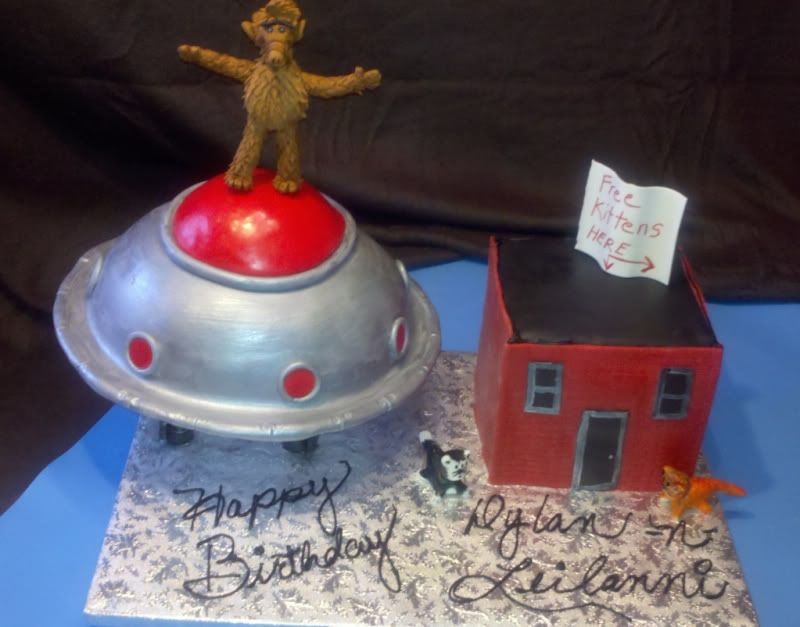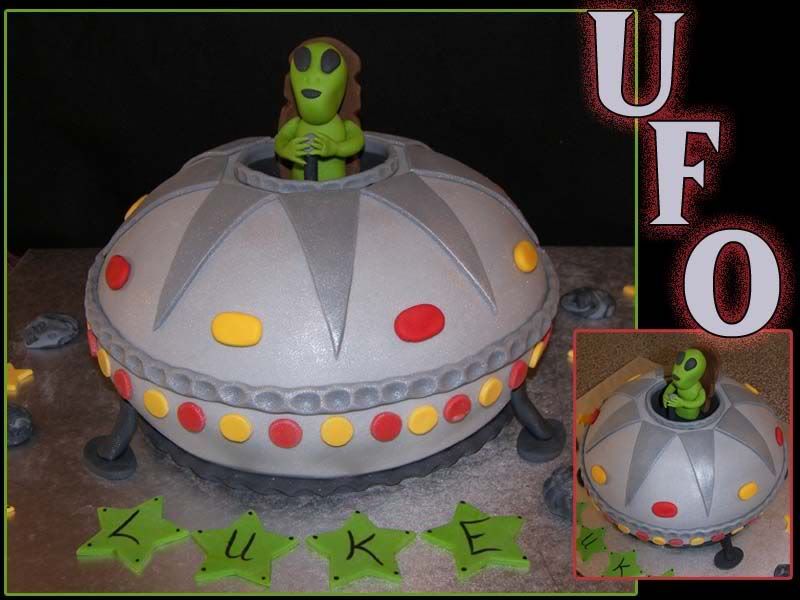 You could use pyrex bowls to bake the cake layers (1 large, 1 small) depending on the size you want. You can cover the top layer then the bottom or vice versa. Using MMF is fine, just roll out enough to to cover the layer and you should have no problem with drooping. I use MMF all the time and have had no drooping problems.

HTH
Wilton sells a special "ball" cake pan with a special insert in the middle that cooks the cake almost from the inside out sort of thing. If you google it you'll come up with lots of results. I've used round stainless steel mixing bowls for round cakes but I always run into the same problem of the center never being fully cooked unless I burn the outside of the cake pretty much
I'm sure there's a way around this, I just haven't found it yet!

You could also try stacking sheet cakes (with a layer of buttercream between each layer) and then carving out the ball shape from there - just a suggestion. I guess it also depends on how big you want it to be??? Those are some really great cake pics and I'm sure yours will turn out awsome too! Don't put too much pressure on yourself
Thanks for the suggestions.

Unfortunately, I have to work with what I have. I have 2 cakes coming up and can't afford any new cake toys.


The only way to do it would be to use my round 9 inchers and carve them. I'm going to use the 3D cake recipe here on CC and pray, lots.