I love a mold that is simple and basic, because you can use your imagination and do so many different things with it, one won't even recognize it's coming from the same mold. I wanted to share this with you as an example.
Good friend of mine Chef Janet Ben Ami, cake decorator and teacher asked me to make her a mold that she can use for making cherubs. Best bet was to make her a baby mold, then she just had to add the angelic elements, but she can still use this mold later for many different projects, not just for the ones where angels involved.

So this is the baby I made out of clay, then I made a 2 part silicone mold just how I showed it in the human mold tutorial with Chef Dom.
(yes I know creepy)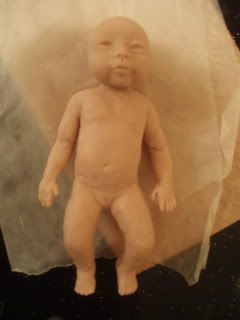 Then she took that mold and made her angels for her Baptism cake! Isn't it cute?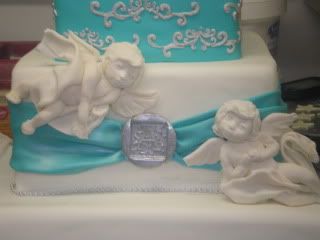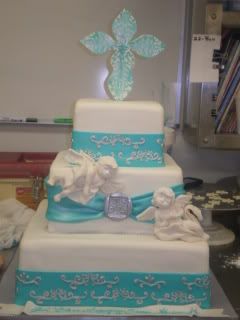 (Cake photos are property of Chef Janet Ben Ami, she kindly authorized me to show you.)
love your clay baby marzipandoll. you have great talent.
thanks I make a lot of those. All different ages. Most ppl think they are creepy. Hahahah Chef Dominic said about my newborn clay baby, that it was only missing the blood and umbilical cord! He got jokes.