Hello,

So I have my 1st wedding cake next weekend so 1st issue to address... she loves box cake mix... however I am worried bc it comes out soooo moist! The recipe calls for 1/2 cup oil and lately I have been cutting back to 1/3 cup oil but I'm scared the cake is going to fall apart when they are cutting it on the day of the wedding. I would like a nice clean slice.... how can I make it more dense? Add a box of pudding milk? Buttermilk instead of water? ANY IDEAS at all please???

2nd.... Since it IS chocolate cake she wants we are going with a 16" bottom, 12" inch middle and an 8" top tier... normally I stack with those wider straws buuuuut I'm thinking to be on the safe side maybe I should use the plastic hollow dowels??? Probably stronger right?

3rd.. lastly recently someone told me that the WASC was a great cake to do so I did it and yes I loved it however and thought to make it chocolate and do it for this wedding.... however it didn't rise very well at all!!!! Can anyone suggest a dense cake recipe that STILL rises well for me to try??? I may be able to sell her on a non box cake so any recipes you can suggest would be very much apprecited!


I saw some on here... the hershey one etc.... but on there people said that yes the cake was amazing but still moist so I'm scared about stacking it???


Thanks sooo much!
You should be able to stack any cake recipe whatsoever as long as you are using proper supports....

The Celtic cake I just uploaded this weekend was all doctored vanilla/white cake with pudding mixes...very moist, especially with preserves and mousse fillings....but it has enough support inside to where it didn't matter what the cake was made of, because the weight was on the supports, not the cake itself.

As far as clean slices....as long as a nice sharp knife is being used and someone who knows how to slice cake is doing the job, it should be fine. Its when you get a thicker, dull knife that it rips the cake up.
When I use a cake mix (say chocolate), I use a box of choc pudding, a packet of Dream Whip, 4 eggs, and a cup of milk. Mix the dry ingredients well, then add the eggs & milk. It comes out thick, clean (not nearly as crumby as a lot of them do) and dense, yet fluffy. HTH!
I use this WASC recipe: http://cakecentral.com/recipes/2322/white-almond-sour-cream-cake-wasc

For I use Duncan Hines mixes, so I also add 2 boxes of chocolate pudding mix. I make 2 2/3 cups of instant coffee vs. plain water. I use 2 tsp. of chocolate extract + 1 tsp. of pure vanilla extract + 1 tsp. of cinnamon extract/flavoring. I bake at 325F. I use flower nails as heating cores. I use bake even strips for cakes over 10".

With Duncan Hines Chocolate Fudge mix and the additions above, this is really a delicious, chocolatey cake.

The cake rises normally most of the time, but sometimes, it has a bit of a depression in the middle. Still levels and splits fine and is done in the middle.

Bubble tea straws or Wilton hollow dowels will be fine.

HTH
Rae
Shelley, Is that the whole recipe? No oil? I haven't seen dream whip here in toronto? Is it a powder?


Blakes... So you found the cake did rise enough? I really want the height on the wedding cake to be even. Mind you I will level as needed but when I baked wasc last time it didn't rise at all?

Anyone else with some more tips? Could I not just add a box of pudding mix to a normal box cake recipe?

Thanks!
Yes, my cakes rise just fine. I slightly overfill 2" pans, but when I can, I bake in 3" pans to get fully 2" layers.

I always make sure that my mixes aren't out of date. If they are, they don't rise. If a mix is about ready to expire, I'll add a 1/2 tsp. of baking powder.

In the cake below, one side is DH Chocolate Fudge WASC cake (don't remember which one--and the other is DH French Vanilla WASC) with raspberry mousse filling. Both sides are the same height, torted & filled the same same way. The cake was about 4.5" high. The vanilla rose a bit higher than the chocolate in the pan, but the chocolate did rise to the top of the 2" 9x13 pan.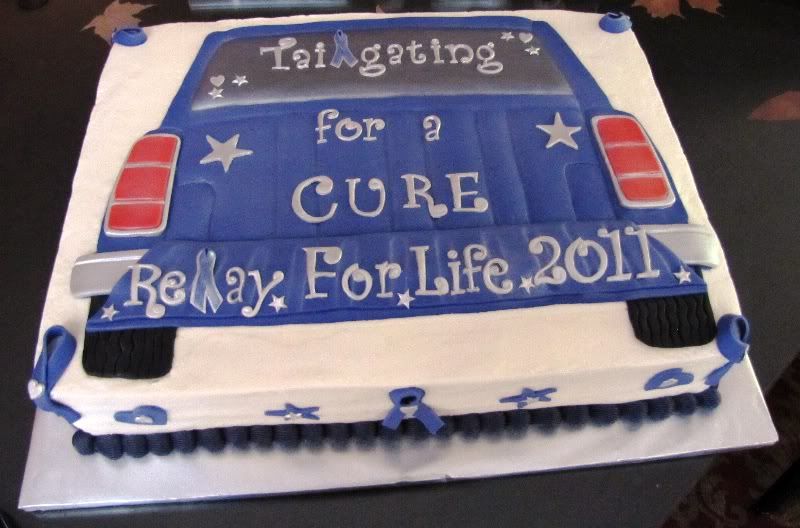 Rae
Hi Sara, I use box cake all the time and I use the hollow plastic dowels, I have never had a problem. If I want it more sturdy I will add 1 cup flour 1 cup of sugar 80z of either sour cream or yogurt and an extra egg, and that will do it. I have never had a problem with stcking....I have done 3 and 4 tiers using this method....hth....best of luck