I know the First Impression sleeping baby is one of the most popular baby molds out there.
I made a way smaller and bigger version as well.
I sculpted mine out of clay first. Use Sculpey clay, the one that says NON TOXIC on the box. I like the flesh tone one.
But I realize not everybody wants to or have the time to play with clay. You can find the cutest babies in Hallmark stores, even dollar stores have them.
This is the tiny one I made, for cupcakes


Some fairy type figurines, positioned different ways: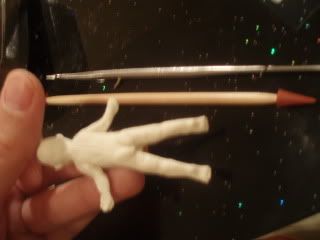 This is the cupcake baby mold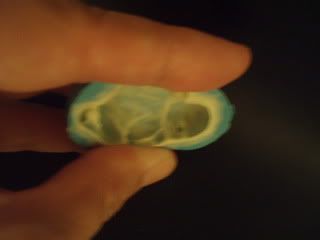 As you can see on the inside, I used silicone spread to catch all the details, and finished with silicone plastique. I just pressed down my clay baby onto some Safe D-Clay, brushed it over with a thin coat of release dit, and another thin coat of silicone spread. After it is half cured I finished it off with silicone plastique. Again kind of a thin layer. I don't want this mold to be thick and bulky, because I want to be able to unmold my sugar baby easy!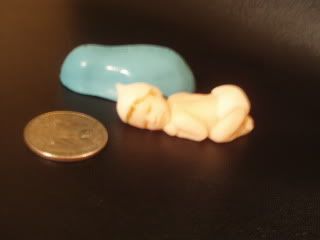 Just one more...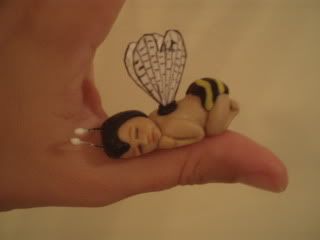 And the larger one for a big cake request where the first impression baby would have been lost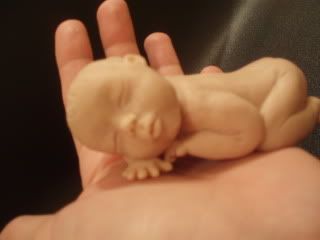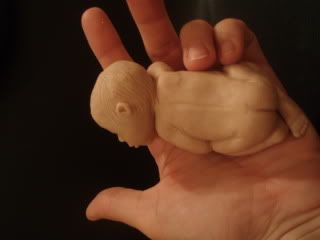 These belly-sleeping babies can be easily recreated with a one piece silicone mold, as the bottom (belly) is in contact with the surface completely.
Same way I created a bigger mold
See the bean shape? It is not much bigger than the clay baby, so it is very easy to use.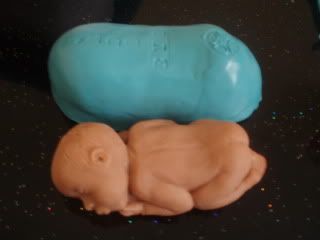 And a personalized fairy baby with this mold!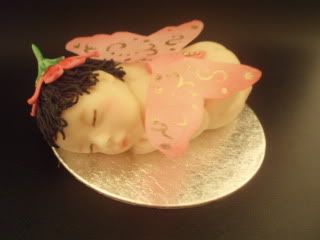 TFL!
I was wondering if you could do a step by step with photos to show how you made these molds I would love to try making them for my cupcakes. Thanks