Hello All

I was wondering if there were some type of food safe bendable wire (but thick) that I could use to make my stand up fondant figures?
I have been successful with getting them to stand, but in a basic position, I want a more "action" pose.
My hubby said pipe cleaners twisted together to make them strong enough to hold the weight of the fondant, but that's not food safe

So... any ideas?
Wired fondant figures are not going to be eaten anyway, so you don't really need to worry about the wires being food safe. I would use florist wire for that.
I wouldnt use pipe cleaners because they tend to be a little flimsey...You can get a good guage floral wire on a spool for a few dollars and it doesnt tend to bend as easily..Make sure you use a sturdy gauge...Good Luck!
CakeCrystal5308
I just started a new project and thought of your post. I am working on a Dr. Seuss baby shower cake and this is the wire base for my Cat in the Hat... I used Aluminum 12 guage Floral Wire that I purchased at my local Michael's store it was 3.00 for five yards. I am going to try and attach a couple of pictures for you to see...If it works
....I used every bit of the wire and the height is 15in.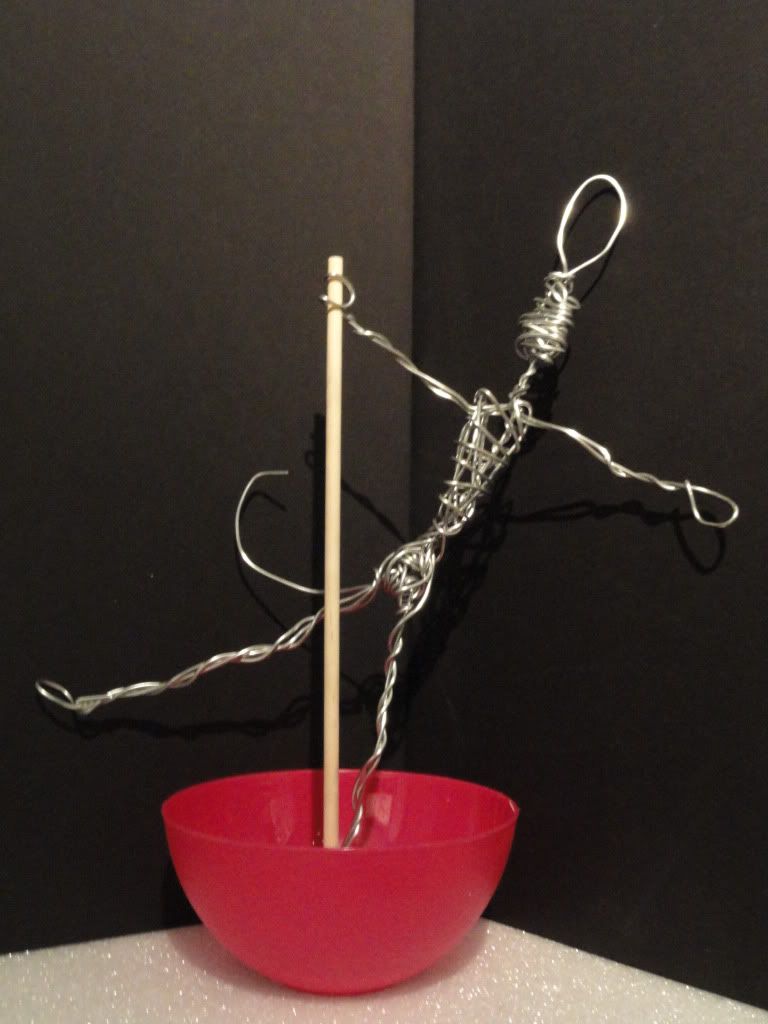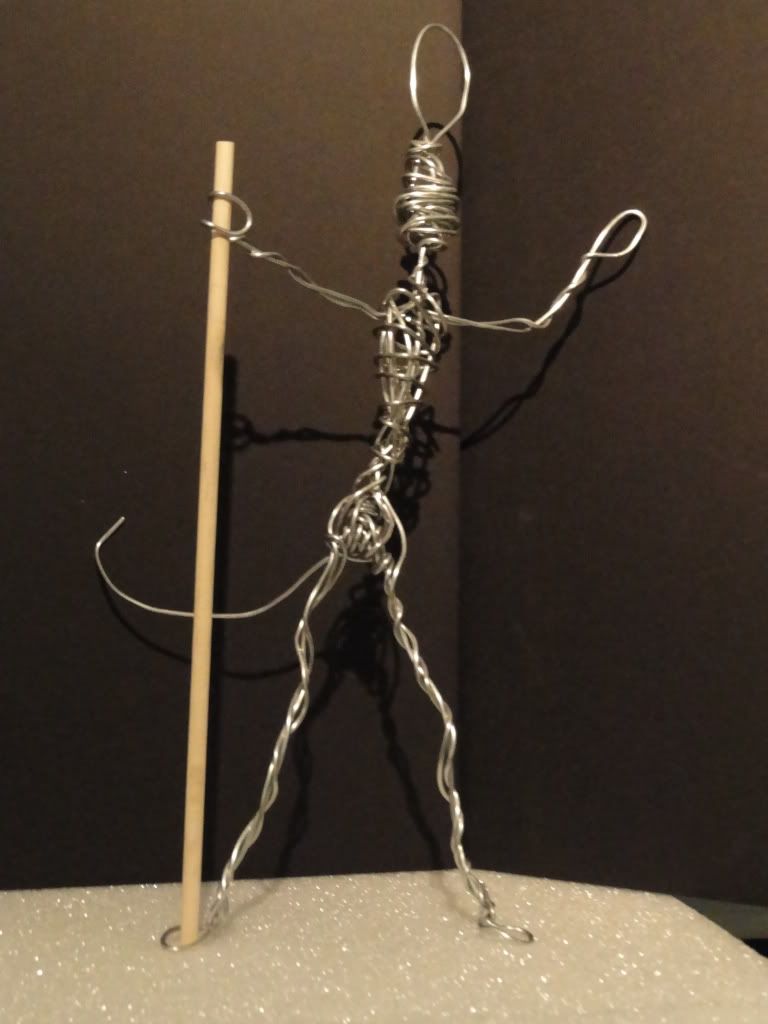 Do you have photos of how you modeled Cat in the Hat? My 13 year old granddaughter wants to make one. We love the idea you shared of using florist wire.
Any information and or photos will be very appreciated.
Cathy

You don't need any internal supports if you use plenty of CMC/tylose in your fondant and allow each part to dry well before adding the next. I made a girl figurine doing a handstand (she was about 20cm high) with no internal wires or toothpicks etc.
Thanks for the tip. Really appreciate it. How much tylose do you add?
I add enough to to get the fondant quite firm and almost difficult to work with - you will need to find your own balance between too much tylose (dries too quickly to work with) and too little (fondant doesn't dry quickly enough and sags before dry). Maybe up to 1/4 teaspoon for 30g fondant - but that's now that I can work quickly. Try it out yourself and see what you can manage.