Hi everyone!

I have to make a cake (In July) for my uncle's 47th birthday (I'm planning early..I know!)

But I need some ideas, or links for the cake! Going to be a one tier cake, with 4 layers, and it will be 9 inc in diameter.

So any suggestions?

Thanks in advance!


PS. It's going to be a circular cake!
If you're interested in a golfing theme, I have one in my photos
http://cakecentral.com/gallery/1324244
but there are some really great golf cakes here in the galleries. Just go into the gallery section and do a search using the term "golf" and you'll get more ideas than you know what to do with. That's what I did: I knew I wanted my borders to be balls and tees, but I had no clue what to do for the top of the cake. I found bunches of stuff here.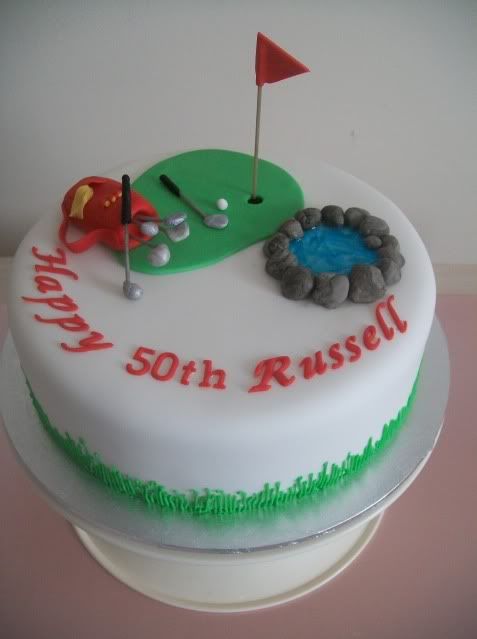 This is a cake I did for an avid golfer, I think I would add a sand trap as well if I did it again, I used a number 2 tip to do the grass around the bottom.