ok so someone has ordered a cake from me.. it will be my first time making a cake for someone that isnt related to me.. they asking for a 3 tier cake baby shower.. my question is how do i make all this cute little accessories like baby bottles and raddles, little babies..etc
You could hand model them out of fondant/gumpaste if you want them to be 3D, or just use cutters like these Patchwork Cutters here, which are the shapes you want, although not sure if they're too small for what you're after: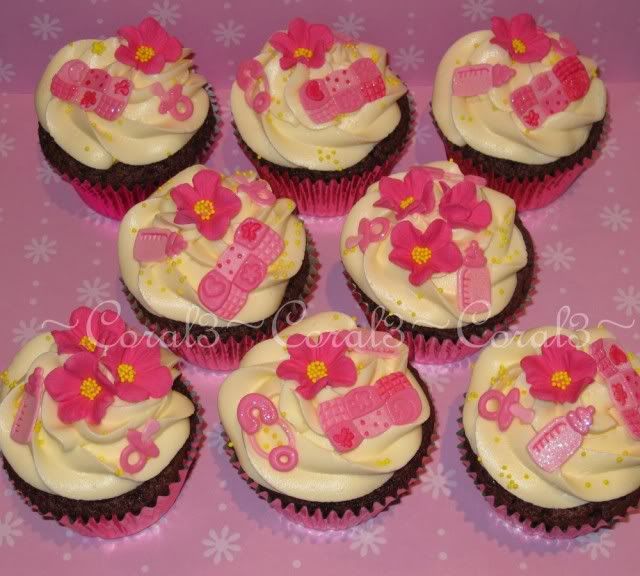 the lion is pretty cute in that set too: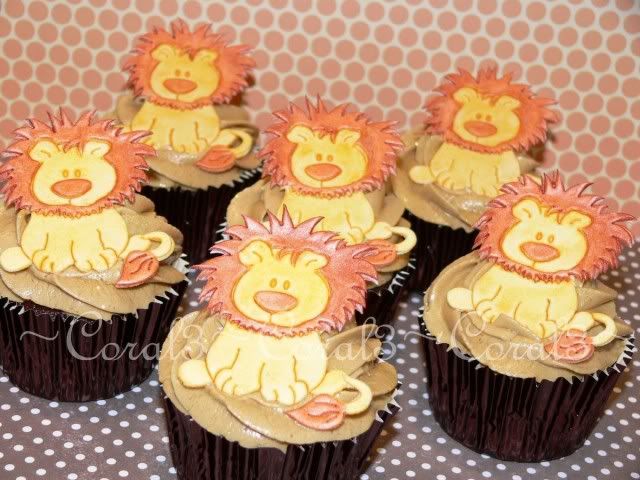 but again, they might not be the size you want.
thanks but i am actually talking about the big ones the ones that look like actually bottles etc..
Okay, well I guess they'll need to be sculpted out of gumpaste or fondant then. If you were making a life-size baby bottle it'd be cool to make it out of cake. You could do it like the Sugarbloom tall cupcakes, just put a 'teat' top on it. The shapes are all pretty simple for baby stuff, shouldn't be too tricky. Will see if I can find a link for the Sugarbloom tutorial for you, in case you're not familiar.
Congrats on your first order! My advice is that if you are making any of the gumpaste figurines, do it the week before you make the cake. This will make it easier for you the week that you bake & decorate. Good luck!
thanks.. everyone CORAL3 i really like that website thanks.. i wouldnt have though of doing that with a cupcake.. ur awsome :0)
I just made a baby shower cake and I used a bottle mold for the full size baby bottle. I ordered it online for just a few dollars. You can use chocolate or fondant in the mold. I used fondant in mine. Although I really like the idea of using cake!

Also, another really cute accessory is baby shoes. There's several templates and instructions on this site and they're pretty easy to make out of fondant or gumpaste. I used the template from stellastarchild for baby converse. Super cute and easy. I also made a pacifier. I bought a real one from the store and used it as a model.

Once you get started, you'll be surprised at what you can come up with! Good luck and have fun with it!!! Oh and post pics when you're finished