I'm sure there are plenty on here, but I'm generally at a loss as to how to search for them, sorry to say. I have a couple in my photos (in one called "Easter babies 2010" and in another called "Easter Parade"), but with no tutorials, alas. But that little guy is so cute, why would you need another one? I'd go with him!
Do you want them standing or sitting? Here are some sitting ones I made this Easter. I don't have a tutorial or anything for them, but you get the idea from the picture. They're pretty simple. They could also be made with teeth if wanted.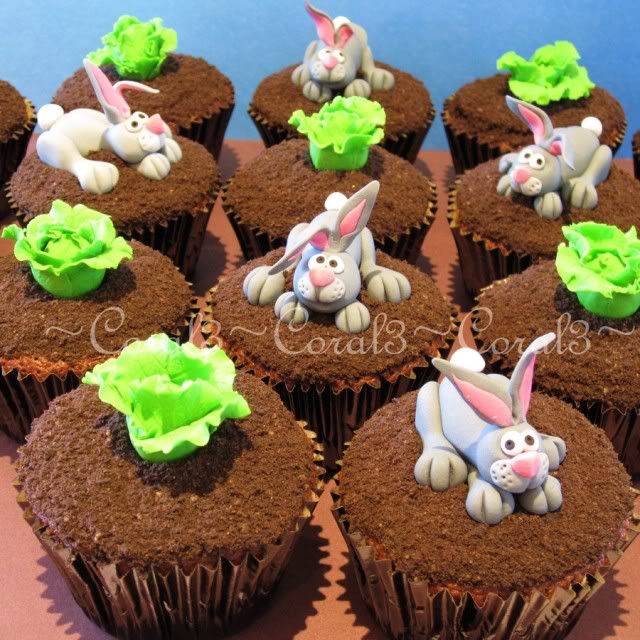 ...note the body and head on those were made as all one piece, so there's no neck join.
Coral3, those are just adorable! I didn't have time to make bunnies this Easter for the first time in a few years, and I feel like I really missed out, especially now that I've seen so many cute ones. Oh, well, next year, I hope...