I made all the Sesame friends this weekend. I'll be putting together the cake (that will be another post, I have ?s) on Friday. I noticed that most of the characters still have a bunch of powdered sugar that won't brush off easily. Any suggestions?
Thanks!

Here are some of the characters (taken with my phone I'll get better ones later):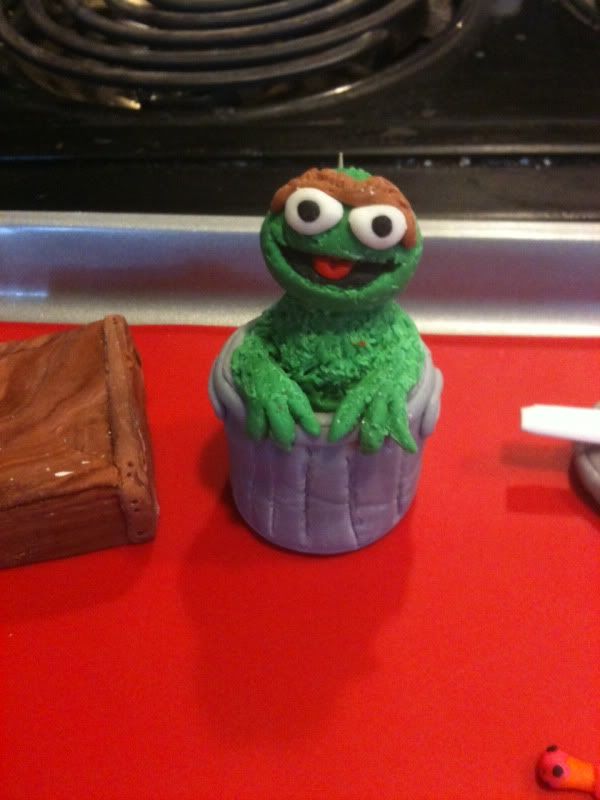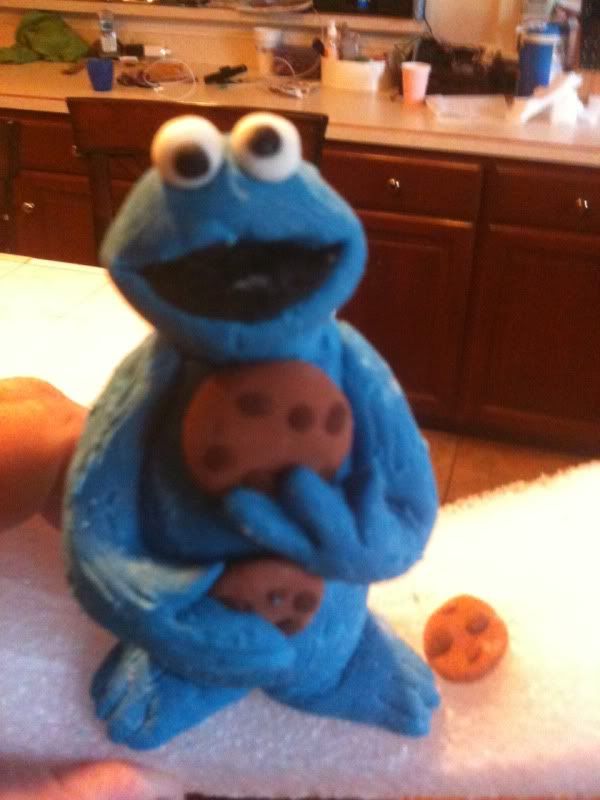 Elmo will be sitting on the railing of the stairs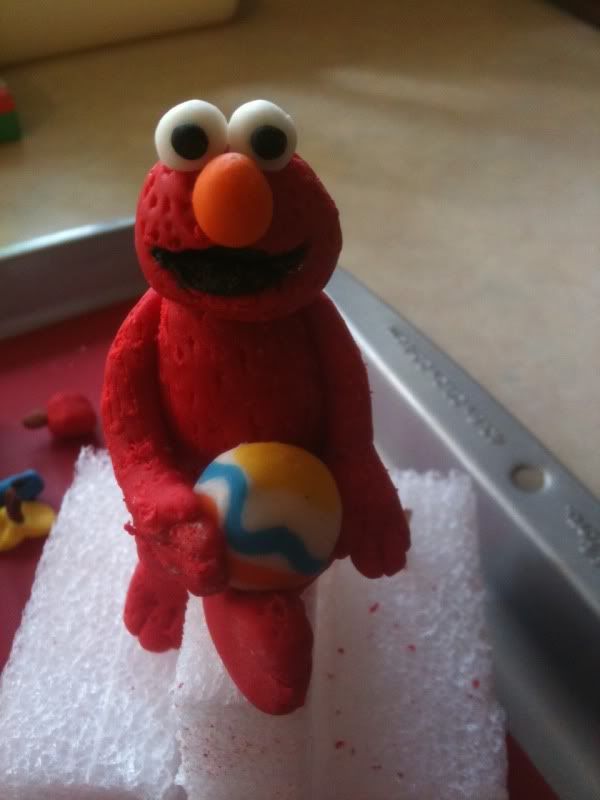 Does BB look pregnant? :-*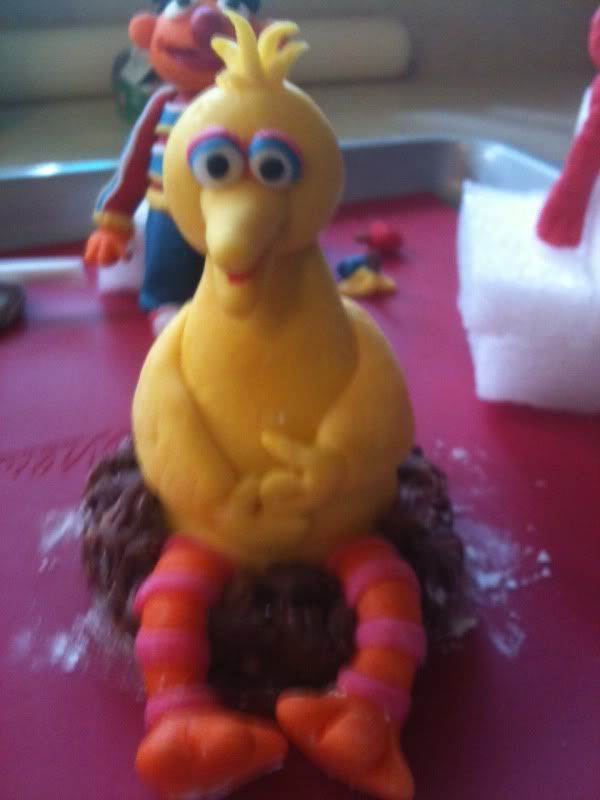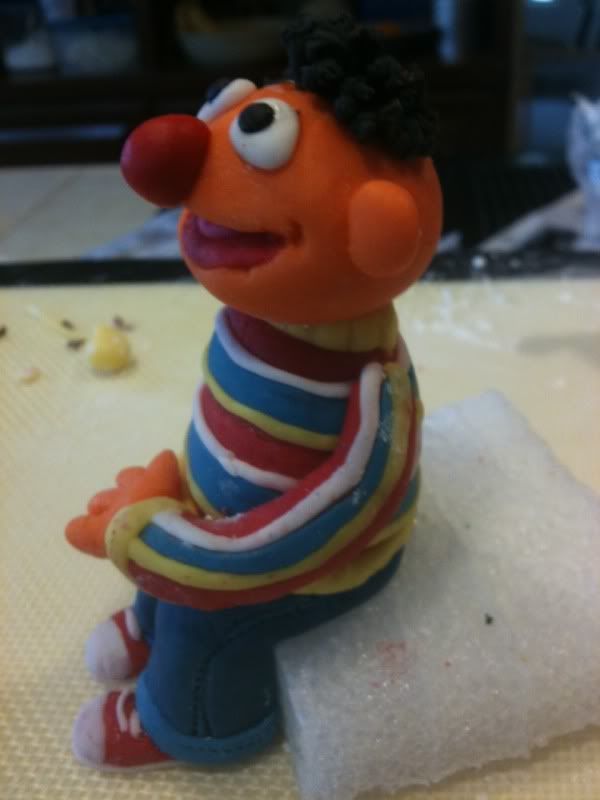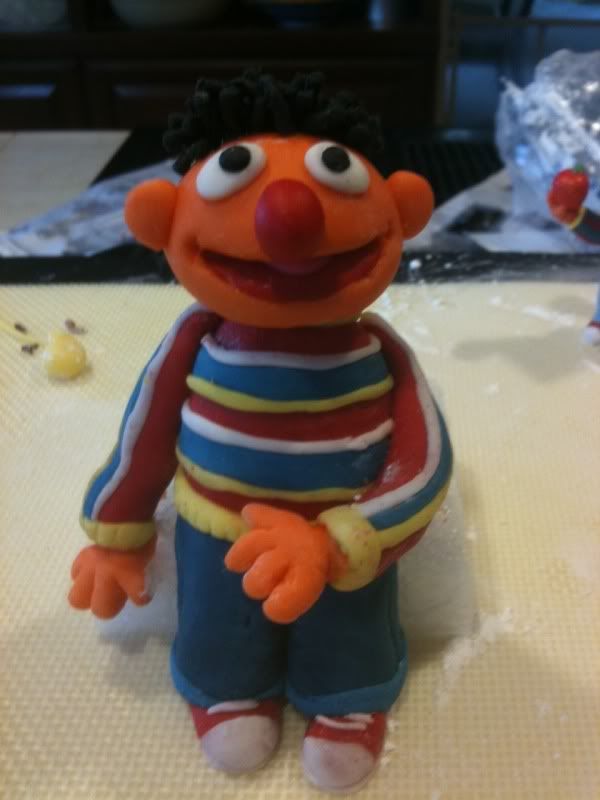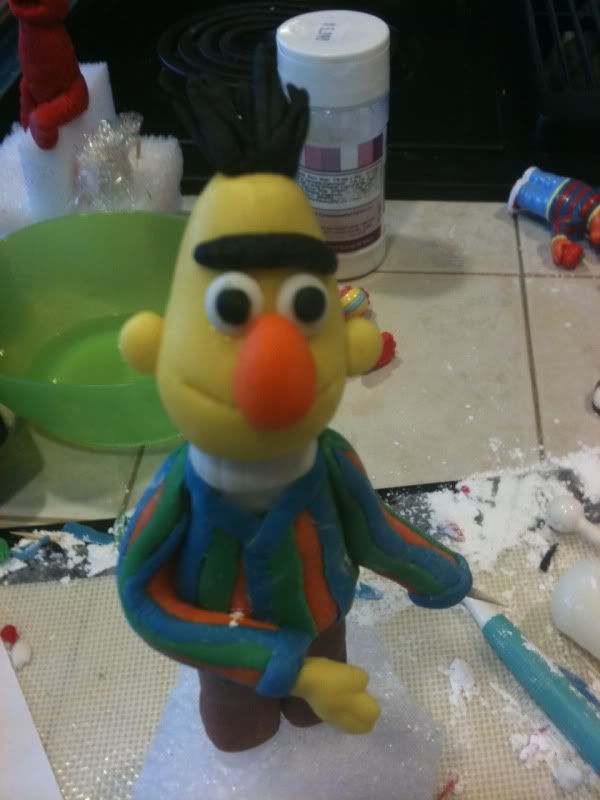 I think Super Grover will be crashing into the building. Not sure yet.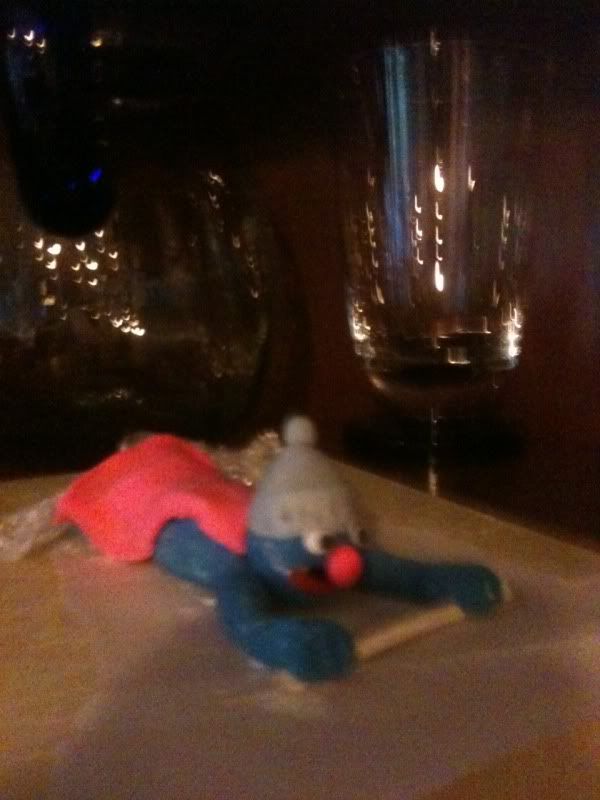 clear lemon extract or alcohol brushed over them will remove excess PS. It evaporates immediately.
I agree with carmijok, just use vodka or you could steam them. If you dont have a steamer, boil a pot of water and wave the figures over the steam....just dont drop them in! lol. They will be shiny but will dry back to normal.
Not that I have a steamer but I always wondered about that. SO, they get shiny and then go back to normal? SO, why does Buddy on Cake Boss always steam his cakes if it doesn't last?

I think I'll use the alcohol. A friend gave me a bottle of really strong, nasty rum to use to paint with dusts.
Oh my goodness... those are soooo stinking cute!!!!