Margarita Chiffon Cupcakes with Birthday frosting

I used this recipe Margarita Chiffon but but for cupcakes. A different angel food cake changed the temp of the oven, but I think the temp in this recipe would be fine and about 20 mins should do it.

They didn't taste super margarita-y to me, so I attacked them with a toothpick with vigor, and spiked them with some more margarita! I put a little glaze then frosted it.
The glaze has more margarita and gives a pretty good "i'm drinking a margarita" feel then just "it tastes like a margarita" to me.

I flavored the frosting with lime juice as well. The frosting is a mix between IMBC and regular BC. I usually think the IMBC is too buttery and the BC to sweet.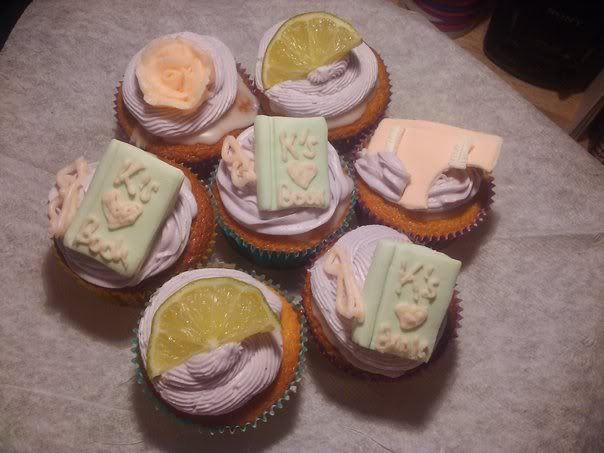 [/list]