I love this dessert table on The Party Dress' website. I was curious if you all had any idea what size the 3 hot pink toppers are? They would be for an 8 foot table.

Thanks so much,

Vonda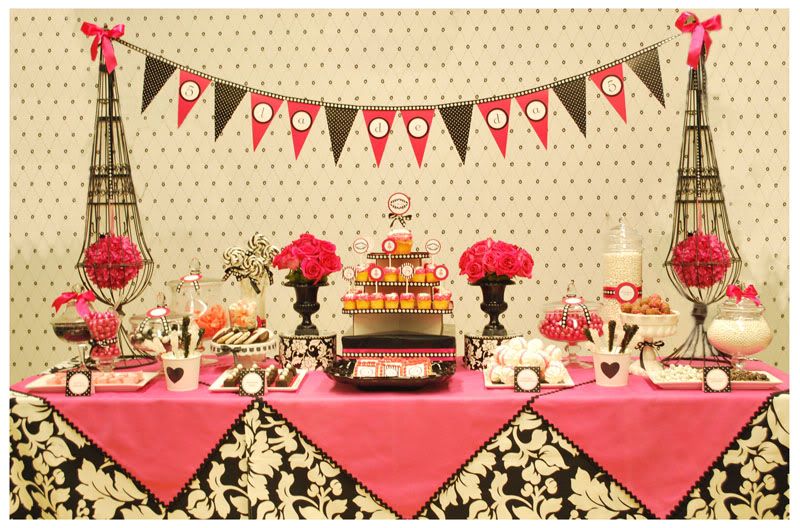 By toppers, do you mean the 3 squares of pink fabric atop the black and white tablecloth? If so, it appears as if the center one is about half the length of the table measuring from one corner diagonally to the other.

If this table were 8 feet long, that would make each pink square 4 feet measured from the top left corner to the bottom right corner. To find the length of the diagonal of a square, multiply the length of one side by the square root of 2. So, you would need 3 squares of pink fabric about 2.75 ft square to get this overlapping look.