I need ideas how to make a big wave on my cake.
You could use a crusting BC and air brush. If you don't have an air brush, then use the cans of spray from Wilton (Michael's). I did smaller waves on my cruise ship cake, but the spraying worked well because you get the color variations on the waves.
If you want a big way on top i would say do it in BC, use a wedge of RKT for body and height.

If you are doing fondant, then may sure you paint or airbrush some details.

HTH
Here's 2 pics I scanned from Noga Hitron's book "The Art of Cakes"... Her wave is cut from a 5" square...
It actually starts as a 10" square cake that you cut into quarters...the other 3 quarters are spares and never used, which seems like a waste to me.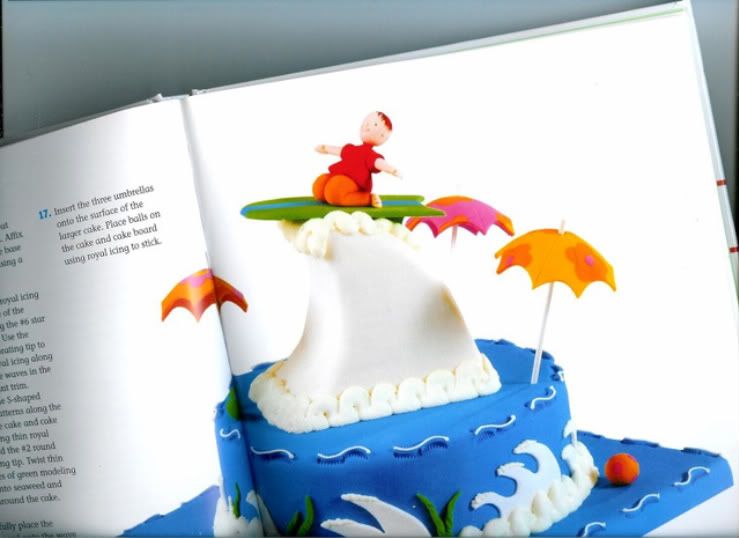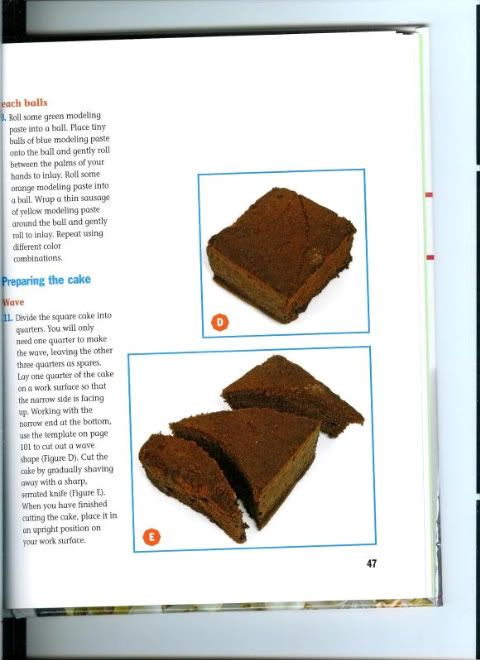 Thank you so much
The way I like to do my water is to use the Wilton gel dye and I don't mix it all the way in so it has the different shades of blue along with the white.

Good luck!