I am working on a cake topper for my friend's wedding at the end of this month. I have found Extra Icing's website and tutorials to be very helpful.

My problem lies in the fondant/gum paste mixture I have done. I mixed 70% Vanilla Ice Latin Fondant with 30% Wilton Gumpaste.. However, even with there being more fondant then gumpaste, it is still cracking no matter how much I kneed and roll it. I've been using oil to keep the mixture from sticking to the work surface .

Is there any way to fix this problem? I do not want my bride and groom looking like they came from the stone age.
I'd use crisco to knead into it to smooth it out if you're still trying to form the figures. If you're trying to fix cracks in it you can fill them in with royal icing and let that dry, then paint it. Or you can thin out some of the gumpaste/fondant mixture with water and use it like filler.
Thanks for the tip, costumeczar. Added some Crisco and it's gotten better.. However, there is still some 'lines' showing up in the fondant/gumpaste mixture.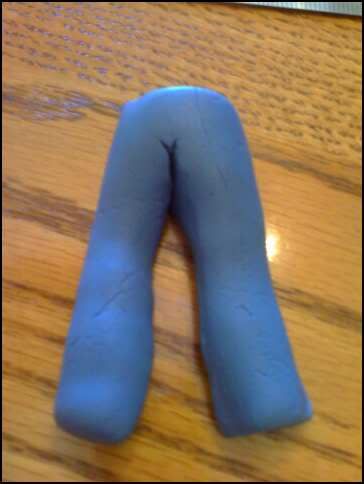 I keep trying to roll them out, but they aren't leaving. Will adding more Crisco help, or will I just have to paint over them with colored royal icing?
I've just used marshmallow fondant and it has worked out quite well and dried very well too.
The couple I did have been sitting on the shelf of the owner for about 4 months and still looks like new
you can see a photo of the couple I made here: http://images29.fotki.com/v321/photos/0/413290/8670935/IMG_5513hjon-vi.jpg (not my best work but they were happy)
Sometimes they just don't leave...You could take some crisco and just rub it onto the surface and see if that will even it out some.
If you've tried adding fat and it hasn't worked then try adding a little bit of water & kneed it in, then repeat until it looks like it's a better consistency. You'll probably need to wrap it up and let it rest for a couple hours before using it. Failing that, throw it out and use a different mixture - you'll get much better results, and a lot less frustration.