Sorry if this has been answered before - I'm new around here!

I LOVE the look of this cake - how would you approach making all of the layers? I was thinking strips of fondant, wrapped around the cakes - but I'd be worried about sliding fondant. Any help would be greatly appreciated!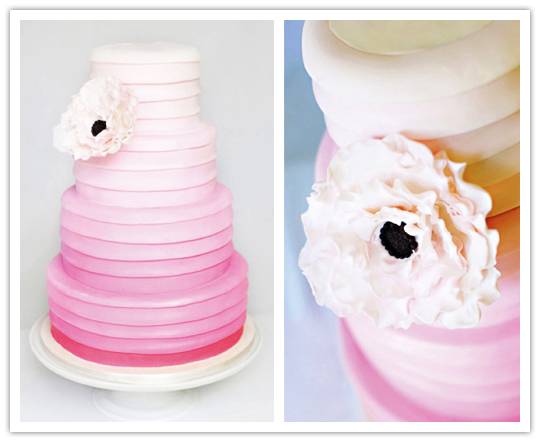 I've done that cake several times. Fondant covered. Then apply the strips with the tiniest bit of water as adhesive. Unless you put on too much water, the fondant ribbons won't slide.
I would cover the tier completely in the bottom color, then add the strips on top of that...attaching to fondant would make it more secure than putting strips directly onto BC. I have never done this type of cake, but I believe I saw somewhere that said it could be gone with piped on BC (probably using flat side of basket weave tip).
Thanks for the help! Seems like my intuition was correct. Thanks for reassuring me that my layers won't slide!