I have an order for a Tangled tower coming up and am not sure how to go about the construction. Maybe someone can help me out?
Here is a pic I am going to base the structure of the cake after: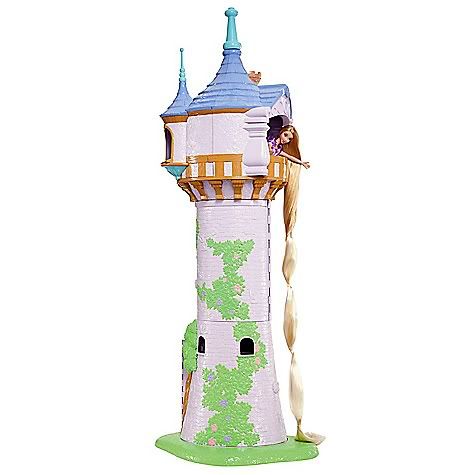 The column will all be cake, and the 'house' at the top will be RKT.
I feel the EASIEST way would to have three 'tiers' of cake, with the bottom having two 8" and one 6" then carved, and the other two tiers having three 6" layers each. Each tier would then be covered and decorated separately and assembled on site.
However, I feel like the two seams will be really distracting, especially if I don't get super sharp corners. I was wondering if it would be better to stack all the cakes (thats 9 cakes in all), using two cake boards and dowels for support between layers 3/4 and 6/7, and THEN covering the whole thing in one large piece of fondant. This technique would make it a lot more nerve wracking during the 45 minute transport, but I feel like it will give a nicer end product...
I've never made a cake like this before. I should probably insert one large dowel through the whole cake, right? Does it go through the disposable cake boards? And will it be supported if I just use disposable cake boards at the base? (maybe I triple layer)

I know that must be kinda confusing but I would really appreciate any advice from those more experienced!