If these links work properly, here are some drawings of a cake a customer would like for her bridal shower. The wedding is peacock themed, and teal is a big color in the decor. The bridal shower is also incorporating big, foofy hats....like kentucky derby hats, or church hats. Usually big hats with lots of stuff on it...bows, flowers, feathers, etc. This is the design we came up with that she likes, and my original idea was just to do the hat white, but after looking at it we both agree the hat needs to be a different color so that it doesnt just blend in with the rest of the cake. Only problem is....I dont know what color, and neither does she. My first thought was a more pastel lavender. I guess I was worried that with all the dark colors on the feathers, that it may be too dark to do a dark colored hat on a white cake. I dont know though, because there isnt really any pastels in her color scheme. She is leaving it up to me, and Im not really sure so Id appreciate your opinion.


Oh, and also, do you think the extra bows I drew in the last image is too much? I kind of like it that way, but again, Id love your thoughts.
The roses on the cake will be white gumpaste with the petals tipped in metallic gold.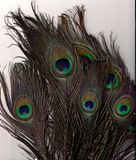 I think a burnt orange color would set off the darkness and tie the feathers in
dark purple would definitely looks awesome if you ask me
Whatever color you choose (burnt orange or dark purple does sound fabulous) it should not be pastel. To me when blending different colors you should stay within the same shade for all the colors as opposed to if you are using one color you can do various shades of that one color. Hope this helps
Gold? Peacock feathers have a lovely gold/green in them.
I agree with Kaykaymay. Keep the colors more in the jewel tones but all the same intensity. When I think of peacock colors I think emerald purple and teal. I like the idea of burnt oranges, but as accents to highlight the deep colors of the peacock.

Maybe, instead of a ribbon, you could add a gold brooch on the hat. It would give it a great pop while not distracting from the main peacock theme.
Thank you, guys! Im getting ready to cover the hat now, so I think Im going to go with the darker purple. I guess i was just worried about have all that dark on top of a white cake, but I think you are right about keeping the colors the same. Thanks!
ooooh really pretty, you did a fantastic job!