My brother is getting married in 3 weeks in Vegas (YAY! VACATION!!!), and I'm making the wedding favors. My soon to be SIL picked some casino/card themed cookies, and I'm having a hard time finding the cookie cutter for the playing cards. Have any of you seen this cutter, or should I just suck it up and handcut them? Thanks in advance!!!

Here's a picture of the cookies- My (almost) SIL sent this to me, so I don't know who to give design credit to!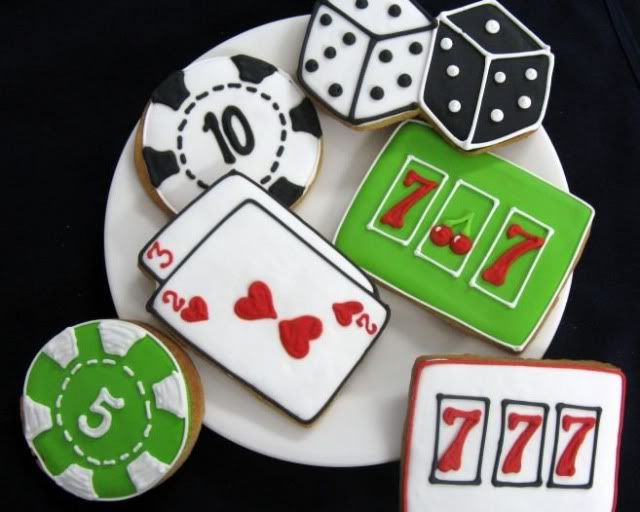 You can order any size square or rectangular cutter from ecrandal.com, up to something like 4"x4". The quality of their cutters is fabulous! As far as price, you just have to decide what's more important....the money, or the time it would take to hand cut them. With something like a rectangle cutter, though, it could be used for lots of different designs.
You could make them from aluminum flashing. It's pretty easy. If I need something easy and quick that's what I do. But when I want a nice copper cutter, I get them from Ecrandal.
Thanks, ladies!! I ordered from Ecrandal- the customer service has been fantastic!