I saw these cookies in the gallery. The poster states that they are fondant heart cut out with royal icing letters. How are the letters done? They look so perfect.

Vonda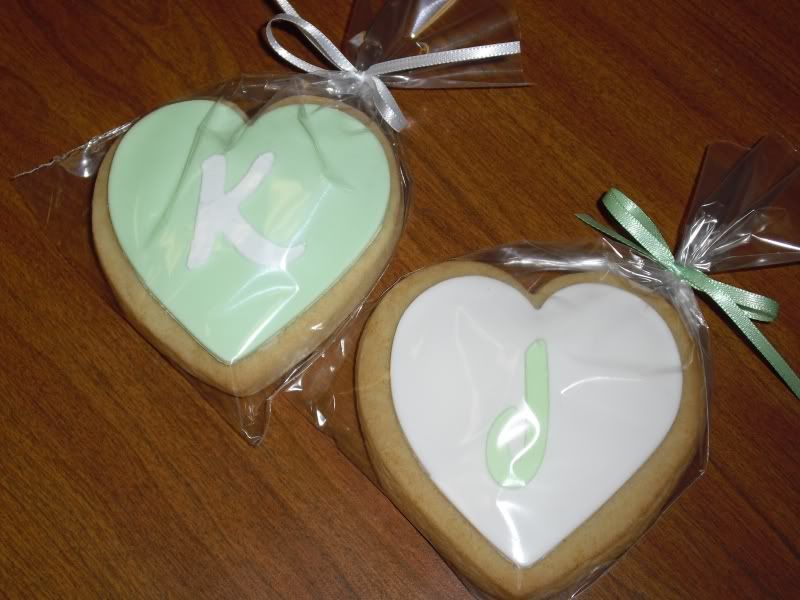 I would do it using a stencil

but pm the creator and ask, normally people are very helpful!
CC,

Thank you. I did PM her, but she hasn't posted since 2006.

How do you use the stencil? Is it easier than tracing?

Vonda
I would cover the cookie in royal icing (or fondant) and then fondant letters. You can use tappits or if you have a Cricut machine to cut out the letters.
I do not own any Tappits or a Cricut (they are awesome). Is there an alternative that would look as good?

Vonda
take a sheet of wax paper and lay it over a print out of the letter you want, pipe with royal on the wax paper, let it dry, peel off and glue to cookie covered in fondant.


You can also put the fondant on the cookie and then lay your letter template on top of the fondant and use a toothpick and trace the edge of your printed out letter and it will leave a little of an impression in the fondant for you to go back and follow with the piping bag with royal.

HTH
Thank you so much for your help. I'm more comfortable with Antonia74's royal icing, so I will flood with that. It's ok to put fondant cut outs on royal?

Vonda