Hi guys,
Here are the two figures I just made, I haven't put the hair on yet, but what do you all think so far?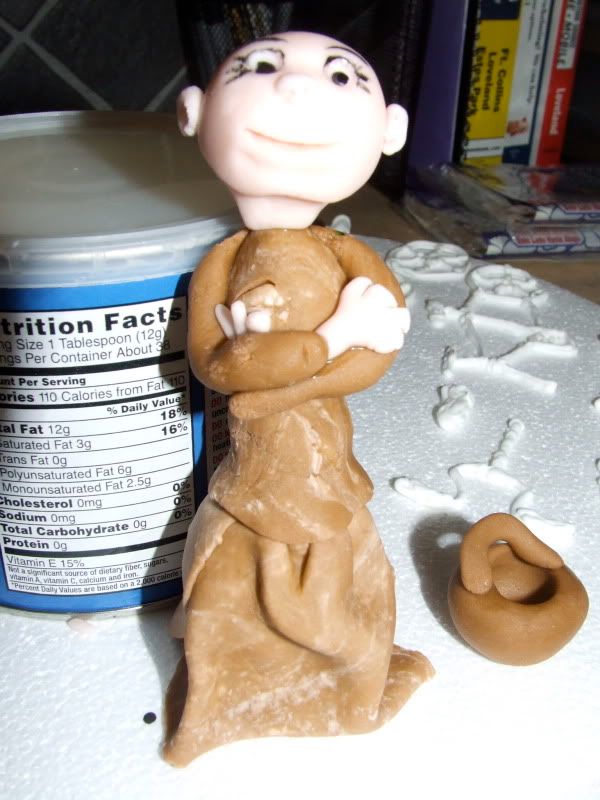 Hiya

They look great, it looks like you've been using Aine2 for inspiration, that's what I did and yours look like mine
I found the second time I copied hers I made the heads slightly bigger than they should be to accommodate the cartoon eyes and it worked a bit better for me (see my snowflake wedding cake in my photos) . How hard is it to draw the black lines round the eyes, that bit was the worst for me. Post some more pics when you put the hair on. Good luck x
Here they are with hair now.