My son has decided that he wants a pirate theme for his 3rd B'day. He loves cupcakes so I want to do a cupcake tower. I did a google search and found these...

[img]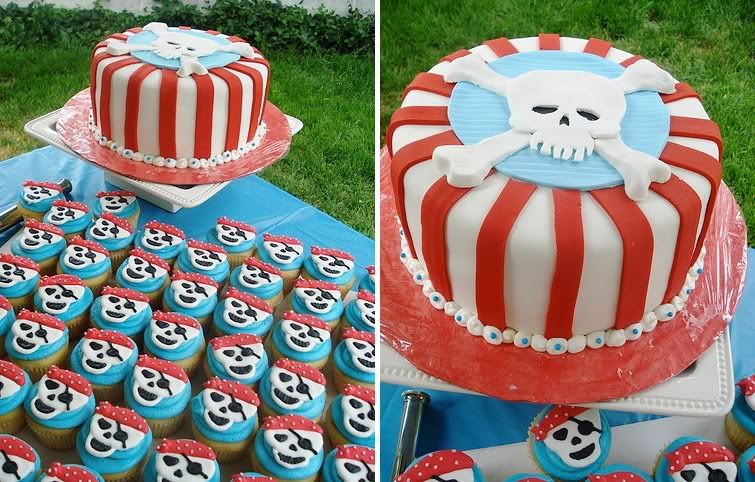 [/img]

I really love those cupcakes but I can't tell what the skulls are made of. Can anyone help me out?

My other question is can I make chocolate coins and paint them gold with luster dust or is there a better way to do it??

TIA!
I can't see it too well, but the skulls look piped to me, so maybe a RI runout design? You could also do them in fondant and pipe the details on.

Chocolate might be hard to paint. Although I have never tried it. Might be easier to mold them out of fondant and paint them. Or just buy chocolate coins. Would SO cut down on your labor, and the kids would still love it.
You can do them out of chocolate or royal icing. Just make sure you let them dry between applications. Just find the skull image you want, print a few of them our on paper, lay your parchment over the top and trace over it. Slide your paper as you go. I use this trick all the time. Turns out perfect everytime!
I would do melted almond bark for the skulls. Go and buy the coins! If you use chocolate use yellow and dry dust them. If you try to paint them it just puddles