Ok, so its not the best rose in the world, but I did it and it vaguely resembles a rose! Yay! With practice I should be able to do this well!
I'm so excited can you tell?


Anyway thanks to boostprints from Youtube, the following links are to the videos that showed me how to do this!


http://www.youtube.com/watch?v=gUDlc23TqLE&feature=channel and

http://www.youtube.com/watch?v=oUHRiJGxwNY&NR=1

Here are photos of my rose!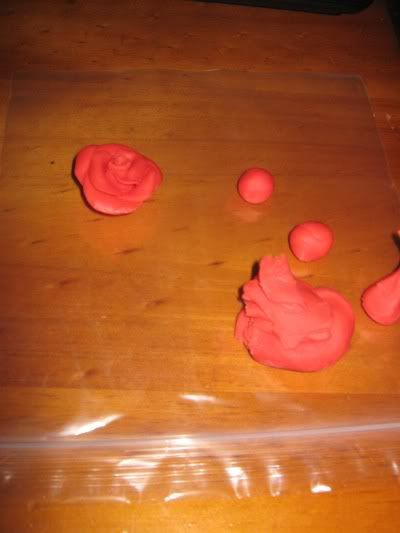 Congrats! It definitely looks like a rose! I haven't tried fondant roses yet, but like anything I've tried, the more I do it the better I get, so I'm sure you'll be a pro in no time!
Great job! Just keep at it. I love making fondant flowers.

Hamsquad
well done, keep it up