Used 4 6 inch rounds - no tiering but impaled the cake to the board. Everything is edible. Hurry! -lol Someone wants another one and I think the first was under priced at $120. The market here will bear quite a bit.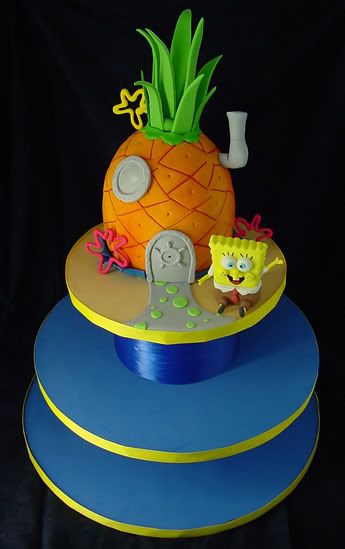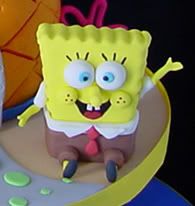 Just the cake part
I would say at least $220 in my neck of the woods......nice work!
I would say around 200 as well! I think 120 is a little low for the amount of detail!
Awesome cake BTW!!
great job but $200 wouldn't fly around here for 12 servings
Yep...$200. Thankfully, when it comes down to a cake like that, it is completely out of the "per serving" range.


And if you have 4 layers of 2" tall cake, you really, as far as I am concerned, have roughly 24 servings.
i agree $200 so cute i love it
Thank you all so much that really helps. I think I may quote something like $190. When I quoted the original cake at $120 I hadn't really thought it through. Plus she was paying $6.25 each for cupcakes. Now that I've done the cake I think it was way too low, but I'd never sold such a small cake for so much and I wasn't sure.

I'm starting to think I should get more feedback here on my pricing.
I agree... add $100 to that... but get a toy Spongebob so you're not breaking copyright laws.
What a stellar cake though!!! Simply awesome!