i posted this in cake ideas section, decided maybe it should go here?


my husband and i have messed around making cakes but nothing major at all. we have been asked to make a wedding cake for my uncle, well we have never done fondant or stacked cakes. so i am asking for any idea and tips to make this nice cake.
will a cake this size feed 80 people?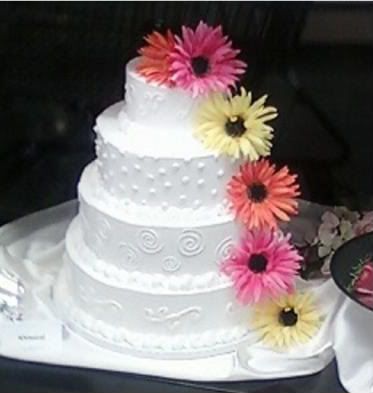 it looks pretty simple, is it?

also if i can get suggestions good wedding cake & icing recipes.

should we try to make fondant or buy it what do you recommend?

thanks in advance.



would this be hard to make for a grooms cake? it looks insanely hard but i'm not sure.




wilton dot com has a guide that tells you the servings amount for all different shape and size pans. also, there are tutorials here that tell you how to stack a cake, in addition to videos on youtube. i think fondant is relatively easy, personally, easier than making buttercream nice and smooth...
as for the boot, i don't really have any advice as i haven't gotten into carving very much yet.