Hi everyone, my first question to the forums, also wanted to thank everyone for all the awesome information and recipes I have gotten from this wonderful site!

I am making a buttercream cake for a friends 16 year old son for his birthday as a gift and wanted to put a silouette on top of the cake like a tatoo, was wondering what would be the best stiff icing to use that I could probably pipe the image on wax paper and when dried hard could transfer it to the cake, the image I am using is attached was just going to pipe the black and would it break apart when moving because of the small pointed edges, I have tried a buttercream transfer before and turned out a disaster, so was wondering if could use Antonias royal icing and if it would dry hard enough? Any help or advice would be greatly appreciated
I am trying to upload image again, don't know why it didn't work first time. Still can't get it to upload but it is an eagle tattoo, all black outlined with some black filled with alot of empty space in between the feathers, was wondering if could get icing to dry hard enough that it wouldn't break while transferring.
RI will dry hard enough for that, but you'll need to make a couple in case of breakage.
I am not sure about Antonia's royal icing but did you use the icing that was recommended for the fbct? How long did you leave it in the freezer. I have noticed that when I don't leave them in the freezer long enough that I have alot of trouble with it. I also tried to use a shortning based buttercream and that didn't work also. Don't give up on the fbct because they are wonderful
I would use royal icing..it get hard in a couple days and comes right off the wax paper..I did this cake and made all my sea animals out of royal icing. now I cant see the image you posted so I might change my mind later lol.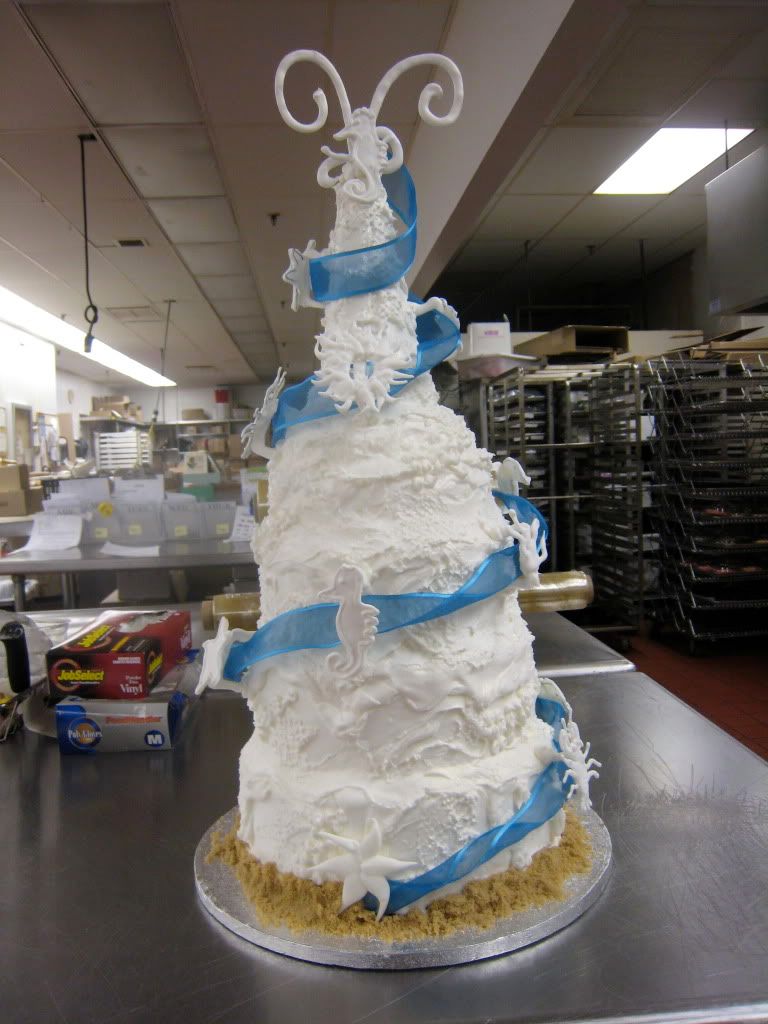 Thank you for the tips everyone, I probably didnt' leave the fbct in the freezer long enough, will have to get more practise with it. CenterpieceSweets, that is a beautiful cake!! Your sea creatures turned out lovely, sure looks to have hardened enough, will post a pic when I have decided what to use, thanks again