Found this cake in American Cake Decorating Magazine.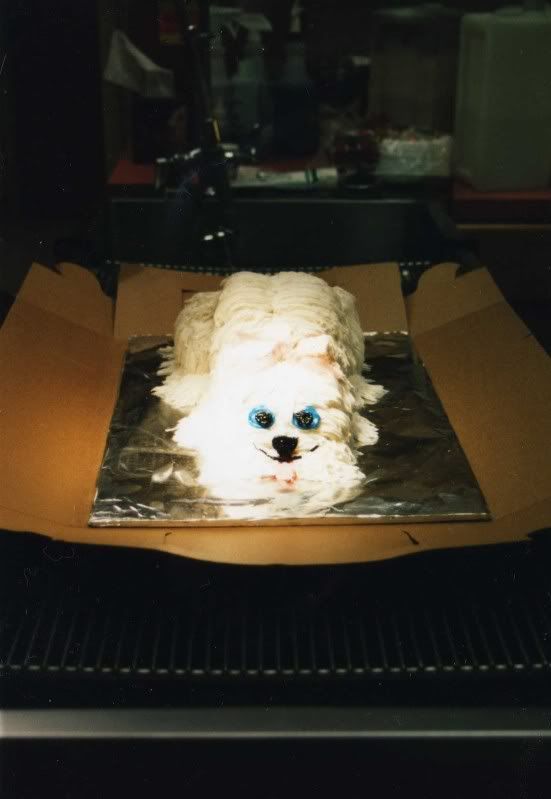 I'm hoping the pic shows up for all of you.

Anywhooooooooo, I know I need 2 8" rounds and I need to cut them. I can't remember the proportions and I can't find the magazine for the instructions.

Hopefully I have posted this in the right area. All help will be welcome, including how to keep my hand steady when piping.

This cake has been requested for a birthday cake.

Please help me!

The pic was taken at my animals vet clinic, I still haven't figured out how to take great pics of my cakes.

Plus, I hate seeing the pics, because I see all the mistakes.

Anyways please help me. The cake will be a carrot cake with cream cheese icing. I'm hoping to do something special with gum paste and the collar. The birthday girl is a published musician. I would really love to knock her socks off.
Bumping myself!

Someone please help me!

They want me to do this cake!
Thank you so much!

I love it was all spaghetti hair! Can't wait to try to do a Puli!

Right now I'm happy, I can figure out the guy.

Thank you.
Anytime