I am being asked to make a pillow cake to serve 50. I saw the tutorial that someone posted in another place but I still have no idea on how to measure the servings.

I was planning on using the 12 inch square pan, 2 layers. Wilton says it serves 72. Do you think that after I carve it that it would serve 50?

How would you do it?

Please, I need help as soon as possible!
There is NO way a 12X12X4 square pillow cake will serve 72. I just made this for my daughter. I lost about 12 servings when carving the pillow shape. I am going to guess that I will be able to serve 45 but I am really not sure. Wilton measures VERY small servings IMO. I'll post a pic of my cake but it's not very good. This was my first time working with fondant and my first pillow cake. I would suggest doing the pillow and either put the pillow on a sheetcake or put an 8 in round on top of the pillow. [/img]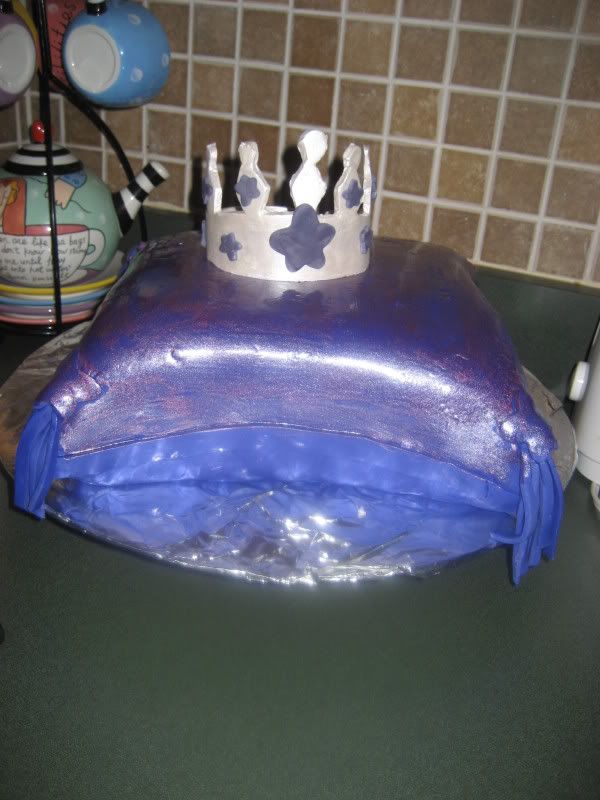 If you go by the Earlene's chart or the Wilton Party chart you should be ok...

According to the Wilton Party chart a 14" square serves 63 so I would use that to end up with about 50 servings.
Thanks so much! The cake came out beautiful!