Every month my husband and I bake cookies to take for the apartment house we serve with meals-on-wheels. Our week is the last full week of each month.
We try to make at least some of them appropriate for the month. However, so many holidays are earlier in the month, and we don't want them to feel they get leftovers...
Does anyone have any ideas for 'last week of the month' designs?
What about chapagne glasses/bottle, party hats, Happy New Year themed cookies, maybe ones that look like party poppers, those things you blow on or noise makers?

HTH

Judi
If you don't want them to feel like they go the the left overs then why not be ahead and do January cookies that are for V-day. Just a thought here.
You could do a patriotic theme because of the inauguration on the 20th. Also, snowflakes or snowmen.
I was thinking of winter cookies as well-hats, mittens, scarves, sleds, snowmen, penquins, polar bears, etc...
Well... I had been thinking of snowy winter-type cookies, then we were slammed with over 2 feet of snow instead of our usual 2 inches. It's been two weeks, but it's melting now, so if we don't get any more the pain may be gone by then...



I checked http://www.brownielocks.com/january.htm for January holidays, the week is pretty bland... Except Chinese New Year... (Thomas Crapper Day would be funny, butt...)

Perhaps something to do with the Chinese New Year? Does anyone know what the next year's symbol is?
We've decided to go with these cookies, (the ones with the little stars) for one of the designs.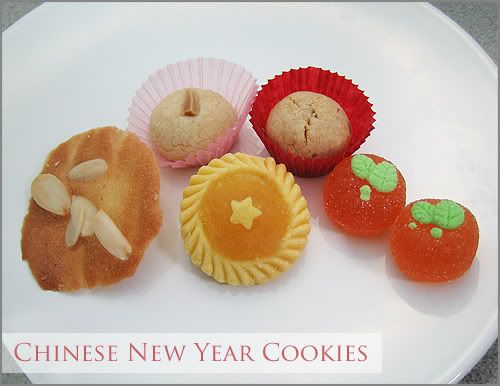 Since you are doing the end week of the month why not give them a heads on the next month coming? Since you are doing the end of Jan why not give them a valentine cookies? And than at the end of Feb give them spring item cookies! Hope that works and makes sense!
I think I like the idea of 'before the holiday' cookies... Might make them feel special because they got, say, St Patrick's day cookies first...

Will talk it over with DH, I think we'll go either with footballs or hearts for the January cutout cookies - or maybe both!!

Thanks much! You've given us ideas to use for the year, not just January!

Must bake cookies this weekend, they get handed out on Monday.
Quote:
Originally Posted by 7yyrt

We've decided to go with these cookies, (the ones with the little stars) for one of the designs.



Can you share the recipes for those cookies? I love the star cookies!
Thanks for the link. Those are so pretty and I bet they're delicious. A friend travels to San Francisco a lot; I'll ask her to look for a mold. I want to try them -- I think I'll just use a mini tart pan for now.
We wound up using the NFSC recipe instead (the one without the leavening) to make about 8 dozen.
They turned out looking and tasting like a Verona cookie. The press really made the difference in both look and texture of the finished cookies. They looked better than the ones you buy from Pepperidge Farms. Man oh MAN - were they good! We made pineapple, and strawberry ones; and hubby had to put them in the truck so we wouldn't eat them all !

The entire apartment house fell on them like ravenous wolves, and they were gone in about half an hour.

This month we made peanut butter and jelly thumbprint cookies for nostalgia, and some Mardi Gras NFSCs solidly covered with bright yellow, green and purple sanding sugar. There were firework explosions, stars, king cakes, and some weird people things. (Hubby keeps grabbing them before I can get a picture, darn it!)
Thank you all again for the ideas!