Please help, i got a call for a cake for tomorrow for people that own the local cake decorating shop that gives me most of my business...his wife who's birthday it is loves cassada cake....so that's a no brainer......but she's from Germany and it's a combined cake for her and her sister (also from Germany) and he'd like the cake to be German themed...he said "if you could put a picture of a guy and girl in traditional garb or something cute like that , that will remind them of home that would be great" I can't find any images to make a fbct out of in a german theme.....what do I do???

Does anyone have any images of someone in traditional garb or a traditional house or something???? anything??? what do i do???
nobody knows of anyplace to get some photos??? Either of a half timbered house or something German??/ please I'm open to any and all suggestions!!!
Well I don't know if this will help you but I lived in Germany for 4 years when I was a wee tot.
All I can remember was my father taking us to Berlin and the big statue of the Berlin Bear. Also they are very famous for their beautifu grandfather clocks and their coocoo clocks.HTH

Check out some Hummel figurines or a Bavarian chalet.....maybe some edelweiss flowers??? HTH
Also you could search german cuckcoo clocks...they usually have chalets on them with characters in traditional costumes....maybe the cake could be the clock? just an idea..........
Some clogs! Lederhosen...beer steins.
Could you do a cute little beermaid on top? Or if your really in a fix, what about striping the cake or sides of the cake like the german flag? That would be nice.
I can just think of beer with sausage or german costumes (Trachtenkleidung). Here are a couple of pictures for you for ideas


Maybe a traditional hat?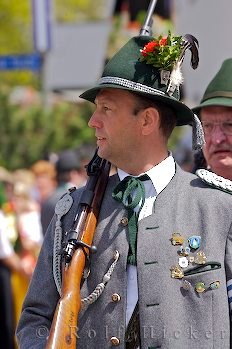 Another idea for Germany-themed cake would be to make it with German luck symbols: pig with clover-leaf, death-cap mushrooms, lady-bugs and, of course, chimney-sweeps (dressed in black).
Like this:



If you are good with gumpaste. you can make some blumenkinder-figurines (flower children) - they are through and through German and very cute!



Oh, and how could I forget geese? Gans is VERY German (especially coupled with sunflowers!)



Here are a couple of more pictures



Hopefully, some of it helps you
oh wow, I really wish I would've had these last night!! I wound up making the house of the Brother's Grimm since that's in the town the lady is from and her hubby mentioned that she took him there on one of their trips to Germany so I just did an fbct of it. It wasn't very neat either, I feel bad! She did recognize the building though and seemed like she liked it...hopefully she did!
Keep the ideas for the next year then
Sorry I just saw it today...