Im new at decorating cookies with royal icing, but i have also already fallen in love with it. The creativity that i can make into a cookie is just amazing... but anyways back to the topic.... i love making them and i do an ok job ( i think lol) but i can't figure out why the actal icing looks different from others.

I use a small paint brush to brush on the icing and i've been using the gel food colorings.

Should pipe it on instead?

Im finding that after it dries it more or less has a crystalized look to it then the smooth shiney finish im seeing on other people cookies.

Here are a few i decorate yesterday......


<BR>


<BR>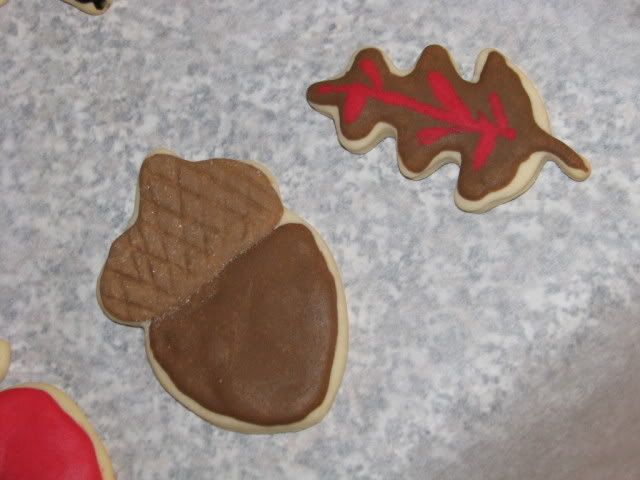 <BR>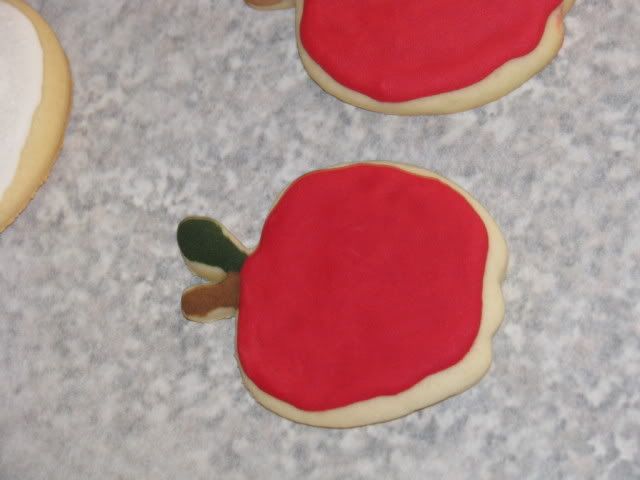 All advice it welcome
It sounds like you are well on your way to becoming addicted to cookie decorating! Welcome to the club

Here is a link that should be "required reading"
for all new cookie decorators. Hope this helps.
http://www.cakecentral.com/article54-How-To-Bake--Decorate-Cookies.html
I have followed Antonia74's recipe for the icing and when my icing dried it took on a matte appearance. UGH.............what did I do wrong? When I thinned it, I used warm well water, could that be why?
I forgot to also add I used the fridge/freezer method for the cookies and I have never had such an easier time separating the cut outs. I can't believe how much I have learned from this site. Thanks again CC!!!!
why don't you try piping the icing on?? Maybe you're swishing it around too much!!