Can anyone help me with the construction or a link or instructions on how to do a bratz purse cake ,my daughter is having her 5th b'day party Sunday and she wants bratz.
Please Help

Thanks
Tammi
when I did my bratz purse, I cut a 9 x 13 in 3rds stacked and added I think 4 dowels. My design came from the bratz purse here on the site. I forgot who the originally up loader was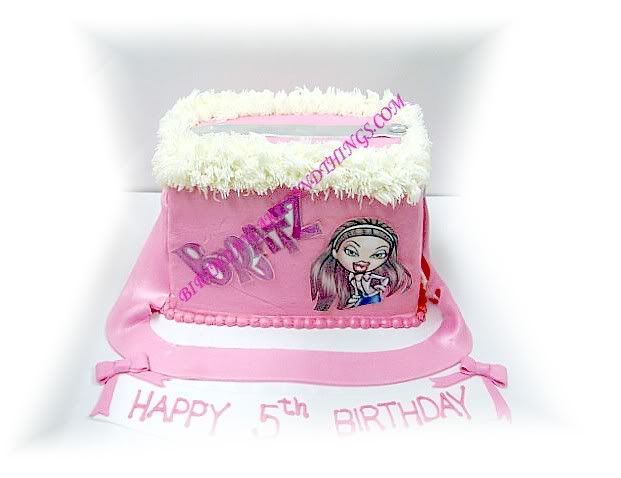 When I did one I baked a quarter sheet cake and cut it into thirds, stacked with bc and carved it to soften the edges and give it some shape.

Then I used a grass tip to pipe some "fur" on the top and added a zipper. I let some fondant dry on a curve for a handle. Sorry, I don't have a picture to show but I think there is a similar one in the gallery if you search Bratz.

HTH and have fun with it!