Hi all!

Last night, I loaded a pic of a Baby Shower Cake that I did yesterday... looks like a large Baby Block with color flow side panels. I don't see it in my photos today, and I can't seem to find it when I search the galleries. Can anyone tell me if they can see it? I remember reading not long ago that some people were having all of their photos not visible to them, but others could see them.

Thanks!

Lauri

P.S. - here's a pic of the cake - just don't see it in my photos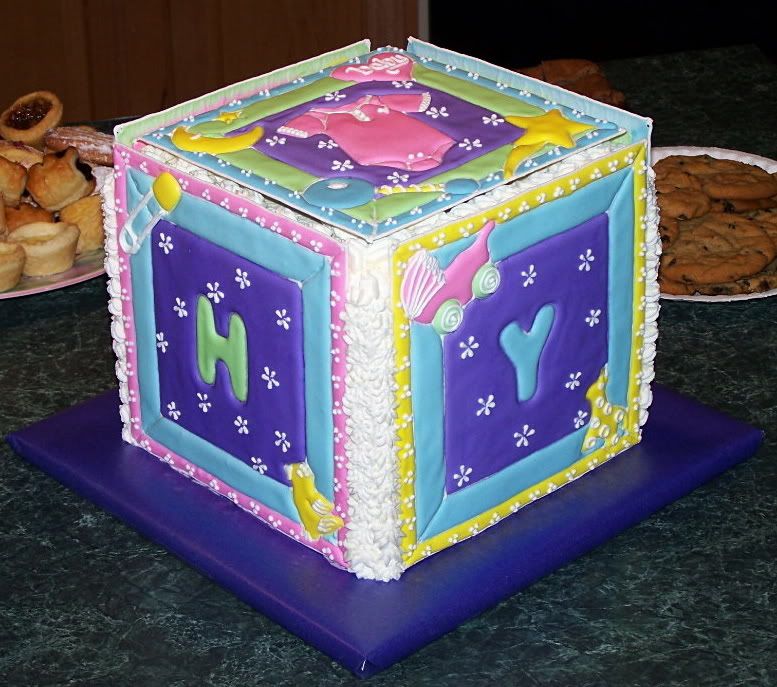 [/img]
Rooster---

That is beautfiul! Great job!

Paul
. . . I don't see it in your gallery either . . . have you tried uploading it again . . . maybe it didn't work the first time (but if it did, you should get a message telling you you can't upload the same photo again - or something like that) . . . but as of this minute I don't see it in your photos . . . nice work by the way . . .
. . . ooohhhh . . . . there it is . . . all is well in the gallery now . . .
There must have been something fishy going on last night because I uploaded a picture too "Rebecca's wedding" in my photos and when I looked today it said it had only 1 view! I thought that was weird, but now when I go to your photos, it says your block has only 2 views, so something must have happened.
I don't know what is going on. I posted pics yesterday morning at 5 am and they didn't show up until this morning, but I got a few comments. Posted another this morning and it just how showed up in the gallery this afternoon, although I checked it throughout the morning. I got comments on it this morning... but I couldn't see it in the gallery everytime I logged on. Apparently others did. Very odd!
Thanks guys for helping out! I thought something must have been kooky!