I am making a cake for a 60th Anniversary (Diamond Aniversary). The customer wants the cake to look a lot like this...but diamonds instead of rhinestones.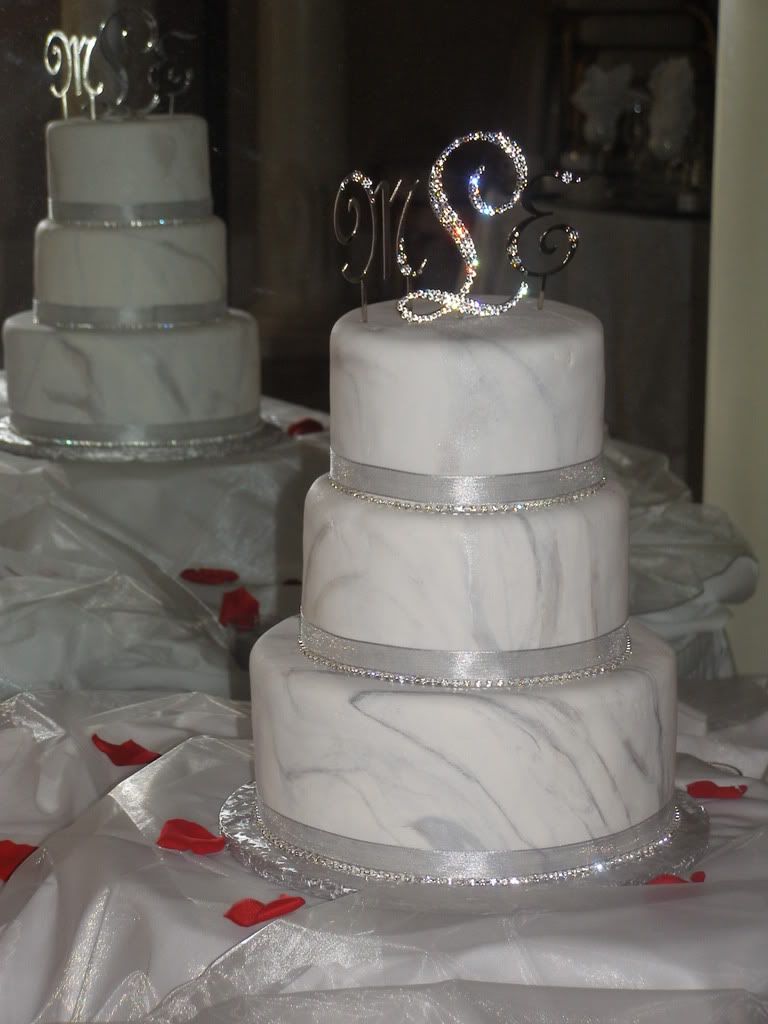 I know that I can buy individual edible diamonds, but I can't imagine placing them on one by one for that size cake, nor the expense for that many diamonds. Any other ideas to get this effect?

I have also thought of buying crystal beads and stringing them (obviously not edible though).

If I choose to buy a mold and make my own, how would I do this? Does anyone have a recipe? Would there be a way to "string" them together?

Throw any ideas my way!
You can buy molds to make "gems" including one that's a large diamond shape. They're a pain in the butt to make, though, and they won't be nearly as sparkly as a string of rhinestones. If you can find the edible ones, I'd tell her how much they'd cost for you to buy, and if she's willing to pay for them then go for it.

You could also ask on the candy-making forum for more specifics on how to make them. There are probably people there who could give you some alternatives on how to make them.
i would just go to the fabric store and by the rhinestone trim (so much more sparkle!) in the trim section. Careful this stuff is expensive!
Not EVERYTHING must be edible on a cake.

Sometimes it makes more sense/ looks better to use the real thing.