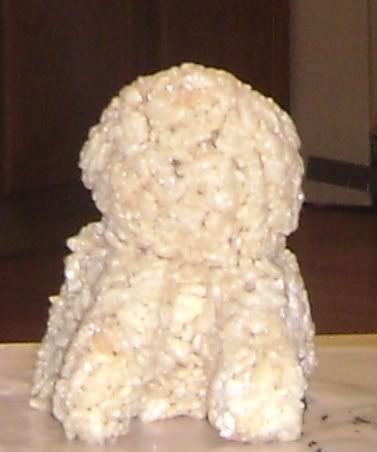 Does that resemble the shape of a kitten? LOL

Sorry for the dumb question. My daughter wants the pumpkin with kittens on it for her Bday party so I am trying to practice.

What do you think?

I made the black icing (first time and it turned out great) but I dont have the grass tip so I have to wait till I go to the store. Im just gonna save the treats till I get the tip. no one would eat them anyway so it wont matter if they are hard.
If you add some ears it will look like a kitten...lol
LOL That true huh! I will definately due that when I start decorating LOL

Thanks!