This is an easy step-by-step guide for those without a photo enhancer program.

Step 1:

Start by opening the photo you would like to resize.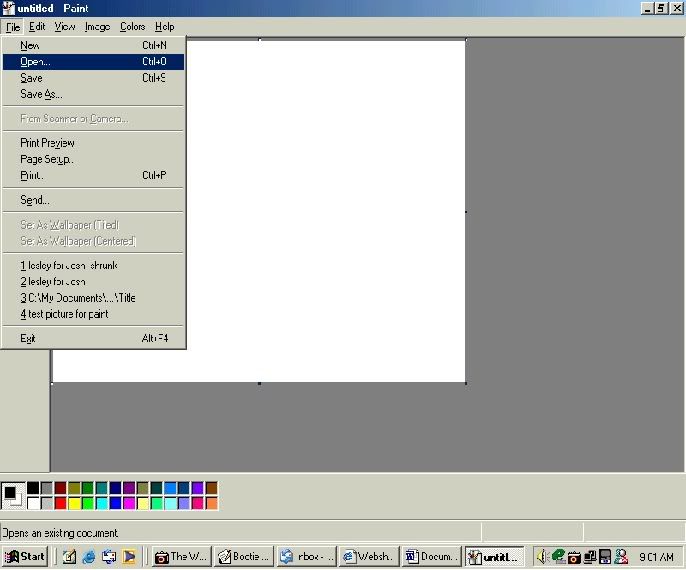 Once you have your picture in Paint, at the top click Image. Then Click Stretch and Skew.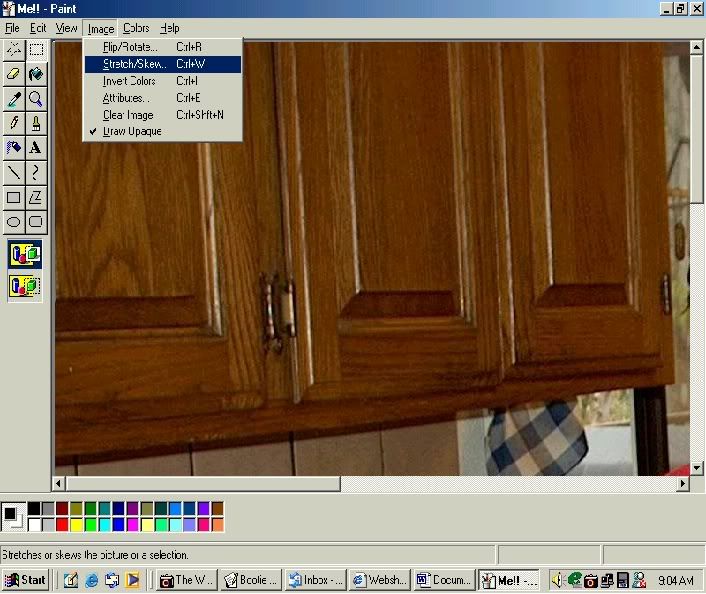 You will next see this screen. This takes a little bit of guesswork the first time. After this, since all your pictures coming from your digital camera are the same size, you should (in theory) be able to use the same percentages. My original picture is 223 KB or 1600x1200 pixels. This will equal a picture that is 7.579 inches wide and 5.684 inches tall. Way too big for computer viewing. For optimal results and still great viewing, your pictures should be around 3.2 inches wide and 2.4 inches tall or 46 KB or 640x480 pixels. To accomplish this with my huge picture I had to change the percentages to 40% (both horizontal and vertical).

The only way to test this using paint is to save your picture. Go to where the file is saved (in my case: C:\\My Documents\\My Pictures\\cakes). Do not open it. Just look for the information on the picture and see if its where you want it to be.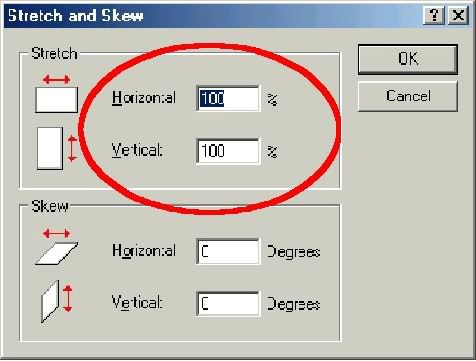 You see that I have mine at a perfect computer and email viewing size, 640x480. Anything close to this is acceptable. It took me two tries to get it to this size. I started with 50%. This was not enough. So I clicked Undo (found under EDIT) and started over using 40%. My second try just happened to be the right size. Write this down if you need to. If you are resizing pictures from the same camera, the percentage you find should always be correct. Obviously, you will need to start over when resizing pictures from a different source.

Remember, always use the SAVE AS, not the SAVE function or you will lose your original. This size is too small for a good portfolio shot. Its great for posting on the Internet and sending pictures by email to Mom or Sis. They appreciate the smaller pictures also.

As everything else goes, its really quite easy. It just takes practice.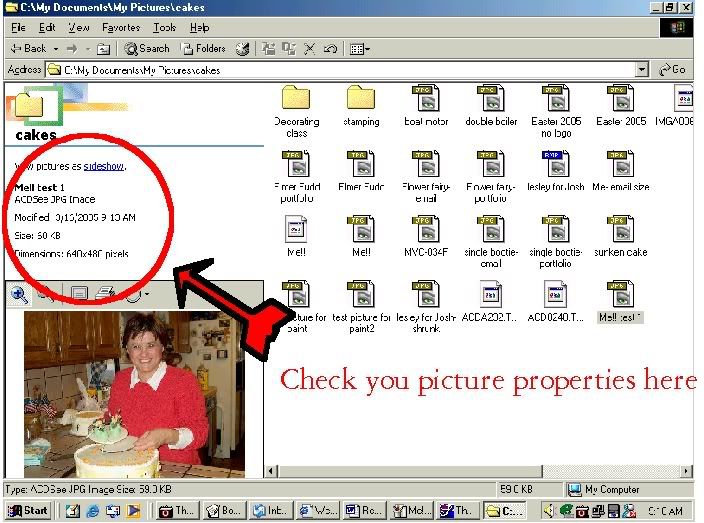 whoo hoo, once again a great tutorial!!!!